"THE DESERT" (VALORIE KONDOS FIELD PART 7)
As the Gymnastics Coach at UCLA from 1991 to 2019, Valorie Kondos Field, often referred to as Miss Val, coached the Bruins to seven National Championships.
Miss Val refers to being in a rock-bottom situation as being in "The Desert". In her must-read book Life Is Short, Don't Wait to Dance, Miss Val provides a great perspective on how to take on these situations:
"Jeanette Antolin was a USAG national team member and in her freshman season at UCLA she was amazing, helping us win a National Championship. One day halfway through her sophomore year, she was just lying on her back in the gym when she should have been training with the rest of the team. I went up to her and asked, "What's up?" She looked at me and said, "Miss Val, I don't ever want anyone to tell me what to do ever again."
I chuckled a bit and replied, "Well honey, then I think you need to go find a deserted island to live on because that's just not how life works." In the days and weeks that followed Jeanette broke a few more team rules and she also skipped some of her classes. As a result, she was eventually removed from the team, and that meant she also lost her scholarship to UCLA.
I'll never forget her stoic behavior when I told her this painful news. Then reality hit and her tears started. Jeanette sobbed in my office and followed me to the gym, clutching my arm, continuing to sob, and pleading with me to change my mind. It was at this point everything became so clear to me. Jeanette was in "The Desert". I looked at her and gleefully said, "Jeanette, this is going to be the best year of your life."
With no one to bail her out and pay for her schooling, rent, etc. Jeanette got student loans and immediately did what was needed to become a licensed athletic performance trainer. She worked with clients in the early morning, kept going to classes at UCLA, and went back to work at night. She also went into the open recreational gym at night to train. About 6 months later a few of the girls on the team came to my office and said they wanted me to reconsider letting Jeanette back on the team. They all confirmed she had "really" changed. She was motivated, excited about life, and happy. Jeanette joined our team mid-season that year—without a scholarship—and not only helped our team win an NCAA Championship, but became a strong leader for the remainder of her time on our team. "
The next year, in 2004, Jeanette was named the Sports Illustrated On Campus National Gymnast of the Year and led UCLA to another National Championship. In 2017 she led the way in speaking up against the sexual abuse of USA gymnastics national team doctor, Larry Nassar. She was one of three gymnasts who appeared on Sixty Minutes describing what had happened. She had her voice. She was out of "The Desert."
On her website Miss Val describes the Desert:
"THIS is when you will prove how amazing you are.
THIS is exactly where you need to be to take that next big step in your life toward greatness.
THIS is where you learn how tough you are and that you can absolutely rely on yourself.
THIS is where you fall in love with YOU.
THIS is when you learn to quiet all of the outside voices of negativity and resolve to build yourself up from the inside out, one day at a time.
THIS is when the most exciting 'magical' transformations happen… in the Desert."
There will be times in life when a drought will wash over you and you'll find yourself in the Desert. Just remember it will be painful, but it truly is a gift.
The Desert always invites pivotal motion.
The Desert challenges our potential.
The Desert offers a place to shut down, regroup, and come out better than we went in."
What will you do the next time you're in "The Desert"?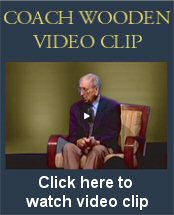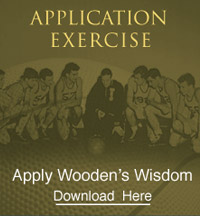 COACH'S FAVORITE POETRY AND PROSE
The Don't Believers
The new - fangled churches that don't believe things
Aren't the churches that satisfy me;
I 'm firm in my notion that angels wear wings,
An' Heaven is a place we shall see,
I 'm an old-fashioned man, full of old-fashioned ways,
An' these up-to-date doubtings seem odd;
What they don't believe folks talk about nowadays,
But I 'm still believing in God.

Some don't believe this, an' some don't believe that,
Some don't believe Heaven is a place;
The don't believe sermons they 're preaching are flat,
For of old-fashioned faith there's no trace.
They've torn up the Bible an' proved it's not so,
They doubt man was made from a clod,
What they don't believe seems to be all that they know,
But I 'm still believing in God.

There isn't much left of religion today,
The thinkers have busily swept
Most all of the faiths that we once had away,
An' few of us know what they've kept.
It's ' don't believe this ' an' ' don't believe that,'
An' blinded they 'd leave us to plod;
An' old-fashioned man hardly knows where he's at,
But I 'm still believing in God.

What men don't believe doesn't interest me,
I 'd far rather learn what they do;
I believe in the green of the grass an' the tree,
I believe in the sunshine an' dew;
I believe in the love that makes living worthwhile,
I believe we shall rise from the sod
To a mansion in Heaven where our dear ones shall smile,
An' I 'm still believing in God.

Edgar Allen Guest (1881-1959)