"CHAMPIONSHIP LOSING" (SUZANNE YOCULAN PART THREE)
Suzanne Yoculan was the head coach of the women's gymnastics program at the University of Georgia from 1983 to 2009. Coach Yoculan's teams (the Gym Dogs) won10 NCAA championships. They had four undefeated seasons,7 National Championships in her last 11 seasons and a run of 5 consecutive national championships during her final 5 seasons.
Coach Yoculan is one of the winningest coaches in the history of college athletics, however one of the most powerful lessons she taught was how to deal with "not winning" in a very powerful way. In 1997 her team was an overwhelming favorite to win the NCAA championship but fell short. In her book, Perfect 10 with Bill Donaldson, Coach Yoculan recounted how she handled the situation:
"I don't like to use the words "loss" or "failure" because nothing is a total failure. It's a "partial success." So how do you deal with the disap¬pointment of not fully attaining your goal?
Let me relate the experience we had at the 1997 NCAA National Championship, which we entered as the overwhelming favorite. During the season we attained the highest regular season average in the history of NCAA women's gymnastics.
But on the first event in the Super Six, the balance beam, three Gym Dogs fell from the apparatus, counting two falls and digging a hole that would be impossible to climb out of. So, what do you do in a situation like this?
First, you must erase the past from your mind by concentrating on the future. You can't do anything about the past. Then you must concentrate on every skill, every routine, and every event, in that order. And we did it! We won each of the other three events. That is as good as we could have done. We came in third, 0.55 points behind the champion, UCLA.
And how do you deal with the loss? First, put yourself in the place of the winner. How would you like to be treated if you won? Remember the Golden Rule. Would you like the other team to demonstrate sour grapes?
So, I told the team in 1997 that as soon as it was evident who won, they should take off running as fast as they could toward the winning team's place on the floor and congratulate them enthusiastically. We gave the meet away, but we didn't give away our class and good sportsmanship. We could at least win the sportsmanship contest, which is important. As soon as it was determined who won the national championship, I took off across the floor first, with the team right behind me, to congratulate UCLA."
What do you do when it is apparent you will lose? What's your mindset? How do you treat the winner?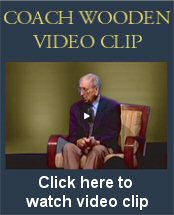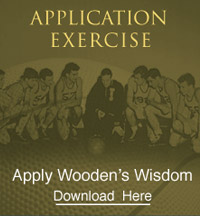 COACH'S FAVORITE POETRY AND PROSE
The Friendly Greeting
Oh, we have friends in England, and we have friends in France,
And should we have to travel there through some strange circumstance,
Undaunted we should sail away, and gladly should we go,
Because awaiting us would be somebody that we know.

Full many a journey here we make where countless strangers roam,
Yet everywhere our faces turn we find a friend from home.
Oh, we have friends in distant towns, and friends 'neath foreign skies,
And yet we think of him as lost whene'er a loved one dies.

Yet he has merely travelled on, as many a friend must do;
Within a distant city fair he waits for me and you,
And when shall come our time to make that journey through the gloam,
To welcome us he will be there, the smiling friend from home.

Edgar Allen Guest (1881-1959)