"DIFFERENT PEOPLE- DIFFERENT GOALS" (ANSON DORRANCE PART FOUR)
As the Woman's Soccer Coach at the University of North Carolina, Anson Dorrance's teams have won 22 National Championships In 42 years.
In his fantastic 1996 book, Training Soccer Champions with Tim Nash, Coach Dorrance discusses how goal setting fits in with their amazing consistent high level of excellent performance:
"We have goal-setting meetings three times a year, and the players select things to achieve. Part of each meeting is how many goals and assists they want to get in the season. Other goals may be making the Sports Festival,making the U.S. National Team, or making the National Team player pool. We want the players to be goal-oriented, and the ones that are goal-oriented develop the most. There's no question about that.
With some players, though, you don't even have a goal-setting meeting because they struggle to set goals, they never reach the goals they set and that becomes a factor in their unhappiness. So, we just talk about what's going on in their lives. I just don't think you should force everyone to set goals.
Some people don't like to set goals, because they are afraid of not achieving them. I'm not going to sit here and play psychiatrist and try to bend them into a position in which I feel more comfortable. It's ridiculous to construct an organization of one kind of personality.
Your life is going to be filled with all kinds of people, and so will your team. If someone is not comfortable setting goals, fine. Let's go in their direction and let them set their own agenda. What do they want to get out of all this?
One year, a player came into my office and said, "I want to have a good time every time I come to practice." That was her goal. Once we set that goal, it was very interesting watching her come to practice. Sure enough, she showed up with a wonderful kind of freedom and just had a good time. That was good enough for me. She contributed tremendously to team chemistry. Everyone liked her. I liked her. She wasn't a world-beater on the field, but she didn't have to be. That wasn't her goal."
It is beneficial to first find out what the individual personal and professional goals of your team members are. Then you can discuss how they can meet their goals and help the team reach its collective goals.
People are more interested in talking about a team's strategic plan when their essential needs are addressed, Your top salesperson might be a parent who is most concerned about picking up their child from daycare before 5:30 PM every day. You are concerned about them hitting their monthly sales quota. Take care of the daycare first and the sales will follow.
What are the individual personal and professional goals of your team members?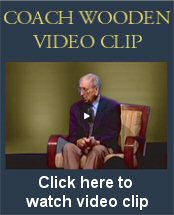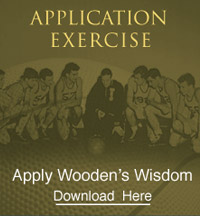 COACH'S FAVORITE POETRY AND PROSE
Gratitude
Be grateful for the kindly friends that walk along your way;
Be grateful for the skies of blue that smile from day to day;
Be grateful for the health you own, the work you find to do,
For round about you there are folks less fortunate than you.

Be grateful for the growing trees, the roses soon to bloom,
The tenderness of kindly hearts that shared your days of gloom;
Be grateful for the morning dew, the grass beneath your feet,
The soft caresses of your babes and all their laughter sweet.

Acquire the grateful habit, learn to see how blest you are,
How much there is to gladden life, how little life to mar!
And what if rain shall fall to-day and you with grief are sad;
Be grateful that you can recall the joys that you have had.

Edgar Allen Guest (1881-1959)