MOTIVATION: "ONE SIZE DOES NOT FIT ALL" (ANSON DORRANCE PART TEN)
As the Woman's Soccer Coach at the University of North Carolina, Anson Dorrance's teams have won 22 National Championships. Coach Dorrance recognizes that when it comes to Motivation: "One Size Does Not Fit All". In his fantastic 1996 book, Training Soccer Champions, with Tim Nash, Coach Dorrance describes a unique situation he has and how he changed his motivational methods to fit his player's needs:
"One of the major factors in the development of our players over the course of time is that we create a wonderful training intensity. And the toughest challenge in developing female players is getting them to compete against their friends in practice. They do not struggle competing against other teams. But when they compete against their friends in practice, there is usually a lessening of intensity.
Women have a superior understanding that their relationships are more important than the game itself. Men never take competing with best friends personally, but women do. Players have said that the difficulty they had coming in here as freshmen was that they all wanted to be a part of this great program, but they also wanted to be accepted personally. They want to be the best they can be on the field, but they do not want to alienate anyone.
To offset this, we have direct one-on-one competition, and over the course of the season each girl plays against everyone else on the team. All the results are recorded and posted. By recording everything, it gives the players permission to compete. It is okay to go after your buddy in practice. It is okay to win. And we think this competition has a hardening effect on the women on our team."
Former player Carla Overbeck described her experience this way: 'It was hard going against your teammates in practice like that. They are your friends, and you don't want to hurt them or hurt their feelings if you beat them. That was always hard. But it was easier knowing that everything in practice was recorded, and at the same time you, do not want to see your name at the bottom of the list.' As a freshmen Carla lost all her direct one-on-one competition. As a senior she did not lose any.
Coach Dorrance concluded: "A mistake many male coaches make when they are trying to make the transition from coaching men to coaching women is, they try to motivate with the intensity of their own personality. In my experience, aggressive, loud, in-your-face fury does not motivate women. I know because I tried it my first few years with the team. We substituted this "Keeping Score" to create the intense environment we knew was critical for top player development."
Do you adapt your motivational methods to fit your team?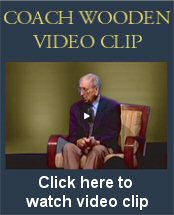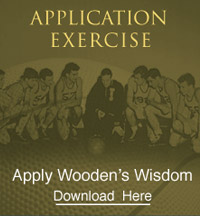 COACH'S FAVORITE POETRY AND PROSE
He Has Not Lived In Vain
He has not lived in vain
If men can say
When he has passed away:
"He labored not for gain.'

If one can truly say:
'I loved him for his smile,
He walked with me a mile,
And cheered my weary way.'

If only one shall stand
And sadly murmur this:
'My friend, my friend, I'll miss
The pressure of your hand.'

If only this remain:
One heart that he has cheered;
His monument is reared,
He has not lived in vain.

Edgar Allen Guest (1881-1959)