"CULTURE NECESSITIES" (ANSON DORRANCE PART FIFTEEN)
Whether it is in business or sports, "Team Culture" is not a slogan or a mission statement. Culture is what people in a defined group do consistently and ultimately habitually. A company with 200 employees and 20 departments of 10 people in each one might have 20 different cultures depending on how the members of each department think and act.
To have a culture there must be actions that are defined, measured and that members of the group are held accountable for. If you get the right people on the team these desired actions will require less supervision and be reinforced by peer pressure.
The fitness culture of the legendary USA Women' Soccer Program is an excellent example of these two "Culture Necessities" (defined and measured actions with the right people).
Anson Dorrance's North Carolina teams won 22 National Championships and he, was instrumental in developing the fitness culture for our national program. In his fantastic book, Training Soccer Champions, with Tim Nash, Coach Dorrance explains the process:
"I developed an attitude among all the teams I trained that the players knew they had to come in fit. At first, the pre-camp fitness was on the honor system, and the novelty of the experience created a positive enthusiasm for what were obviously grueling expectations. This eventually evolved into fitness testing.
I don't care how responsible your players are, if they know they have to take a fitness test on the first day of practice and they know they have to do well on it to be considered in the future, it puts a wonderful kind of pressure on everyone for performance. It also puts positive pressure on them to do some work before they get to camp.
With the first couple of national teams I coached, we cut a couple of kids that did not pass fitness. We never invited them back. It sent out a wonderful message — if you want to compete with this team, you must take care of your fitness on your own.
Also, it weeded out the kind of athlete that does not have a lot of self-discipline. Tragically, there are some incredibly talented players with absolutely no discipline or work ethic. We created a culture of fitness for the teams we trained, and that culture of fitness is something that has taken over the U.S. Women's National Team."
The fitness culture of the U.S. Women's National Team is not just a slogan or mission statement, it is a requirement that is measured for which players are held accountable. It requires disciplined individuals. It is their culture because it is what they do.
Do you have culture or just slogans and mission statements?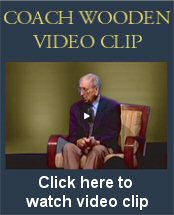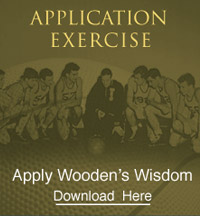 COACH'S FAVORITE POETRY AND PROSE
Effort
He brought me his report card from the teacher and he said
He wasn't very proud of it and sadly bowed his head.
He was excellent in reading, but arithmetic, was fair,
And I noticed there were several 'unsatisfactories' there;
But one little bit of credit which was given brought me joy—
He was 'excellent in effort,' and I fairly hugged the boy.
'Oh, it doesn't make much difference what is written on your card,'
I told that little fellow, 'if you're only trying hard.
The 'very goods' and 'excellents' are fine, I must agree,
But the effort you are making means a whole lot more to me;
And the thing that's most important when this card is put aside
Is to know, in spite of failure, that to do your best you've tried.
'Just keep excellent in effort—all the rest will come to you.
There isn't any problem but some day you'll learn to do,
And at last, when you grow older, you will come to understand
That by hard and patient toiling men have risen to command
And some day you will discover when a greater goal's at stake
That better far than brilliance is the effort you will make.'

Edgar Allen Guest (1881-1959)