"WHAT TO CHANGE; WHAT NOT TO CHANGE" (NICK SABAN PART FOUR)
Nick Saban and Paul "Bear" Bryant both coached six teams to National Championships, the most by any coach in the history of Division One College Football. Saban and Bryant had quite different public personas, they also have much in common.
Both coaches made major changes to their programs after winning multiple National Championships and did it so effectively that they won multiple National Championships after the changes were made. Their success lies in that they knew:"What To Change and What Not To Change".
Bryant had won National Championships in 1961,1964 and 1965 utilizing small but extremely quick players and an offense that featured a long passing game complimented by some running in the era of one platoon football.
After back to back 6-5 seasons in 1969 and 1970, while being overpowered by big, strong running teams, Bryant decided to completely change his program. He started recruiting linemen that were big and strong, not small and quick. He had his friend and rival Texas coach Darrell Royal, who had won National Championships in 1963,1969 and 1970, teach him his wishbone offense which featured three runners and almost no passing. In addition to Bryant going to Texas, Royal also sent his assistant coaches to Alabama to educate Bryant's staff.
With a totally different scheme and player profile, Bryant won three more National Championships in 1973,1978 and 1979.
Nick Saban won National Championships in 2003, 2009, 2011 and 2012 with teams featuring a powerful running game and a big strong defense. After losing back to back Sugar Bowls in the 2013 and 2014 seasons and giving up over 40 points to spread passing offenses in each game, Saban like Bryant, decided to overhaul his program.
Saban reached out to Tom Herman, who had been the offensive coordinator of the Ohio State team that had beaten Alabama 42-35 in the Sugar Bowl. Herman had become the head coach at the University of Houston. Herman and his assistant coaches tutored Saban and his staff on their spread passing offense and the best way to defend it.
Saban spread his offense out and threw more passes. He made his defense much quicker, although smaller, to better defend the passing game. With a new scheme and player profile, Saban won National Championships in 2015 and 2017.
Bryant and Saban changed their game plan and the physical profile of their players; they did not change the character, work ethic and accountability they demanded from their players. Five of Bryant's players quit the first week of practice in the new system.
They did not tell their players the new system would be easier or that they wouldn't have to work as hard. The expectation was that they would have to work as hard or harder, but they would be more efficient and get better results.
What do you tell your team when you make changes?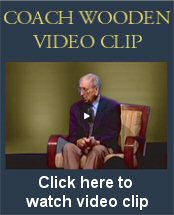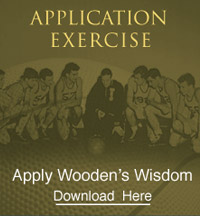 COACH'S FAVORITE POETRY AND PROSE
Memories of Tomorrow
These are the memories of tomorrow,
Smile of friend we meet today,
Sympathy to soothe our sorrow,
Roses blooming by the way;
Little jests to cheer the living,
Little deeds of kindness done,
Thought to them shall we be giving
When the years have wandered on.

What seems slight to us at present
Will grow big in other days;
Memory will make it pleasant,
We'll retread these happy ways.
We shall sigh to greet the brother
That today we hurry by;
Joys we share with one another
We'll remember, you and I.

Little pranks that we are playing,
Little songs that now we sing,
Orchard lanes that we are straying
Will come back, and with them bring
Far more gladness, far more sweetness
Than we seem to find today,
We shall see them in completeness
When the present slips away.

Gentle skies that float above us,
Babies romping 'round the floor,
Friends who show us that they love us,
Roses blooming at the door;
Hours now dark with care and sorrow,
Love that comes to dry the eye
Are the memories of tomorrow
We shall treasure, you and I.

Edgar Allen Guest (1881-1959)