"THE RIGHT EXAMPLE" (NICK SABAN PART FIVE)
Nick Saban, the Head Football Coach at Alabama, has coached six teams to National Championships. In his book, How Good Do You Want to Be? With Brian Curtis, Coach Saban talked about how our example is often teaching somebody something:
"As coaches, we are teachers, and we teach much more than we ever will know. The young men we come in contact with are at an age where our words and actions help shape their lives. You never know when you are giving an education, and you never know when the lesson learned will be put to work.
I believe that leaders and managers need to lead the way, and often that means going beyond talk and into action. One of my favorite sayings is, "What you do speaks so loudly I cannot hear what you say." Actions matter most."
Saban grew up in Monongah, a coal mining town in West Virginia of about 1500 residents. His father, Nick Sr., had a service station and a little Dairy Queen restaurant. Nick Sr.served the youth in the seven surrounding coal mining towns in the county by volunteering to coach and create sports teams for youngsters who would otherwise not have had a chance to participate. He also provided them with transportation to and from practices and games.
Coach Saban said one of his Dad's favorite quotes was: "No man stands as tall as he who stoops to help a child."
In 1998, during their time at Michigan State University, Nick and Terry Saban established Nick's Kids Foundation, in honor of the late Nick Saban, Sr.
Nick's Kids Foundation has distributed over $9 million to hundreds of organizations and causes. In addition to many others, the foundation has completed projects including the career tech classrooms at the Tuscaloosa County Juvenile Detention Center, the Tuscaloosa Riverwalk Playground, renovating the STTEP Building of Brewer Porch Children's Center, building 17 Habitat for Humanity homes and the Alberta School of Performing Arts playground. Nick's Kids is also a major donor of the Tuscaloosa All-Inclusive Playground, the Saban Center, the YMCA of Tuscaloosa and provides funding for organizations distributing groceries in response to COVID-19.
Coach Saban's father set the right example.
What example do you set?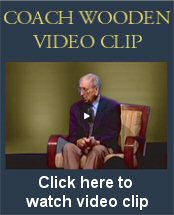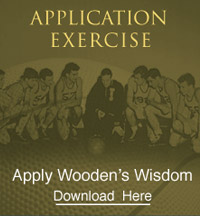 COACH'S FAVORITE POETRY AND PROSE
Living Monuments
Our children are our monuments,
The little ones we leave behind,
If they are good and brave and kind,
And labor here with true intents,
Our lives and work perpetuate
Far more than marble tablets great.

Far rather would I pass away
And leave a sturdy son of mine,
Whom I had taught to love the fine,
The just and honest; in his day
To serve the world with courage bold,
Than have my life on granite told.

I'd rather feel when death is near
That in my children I shall live;
No monument of stone would give
Me greater glory, year by year,
Than sons and daughters treading on
In truth and honor when I'm gone.

Who leaves a sturdy child on earth,
A noble person, sweet and pure,
Has monuments that long endure.
He needs no shaft to prove his worth;
The luster of his children's deeds
Are all the monuments he needs.

Edgar Allen Guest (1881-1959)