"INVEST YOUR TIME, DON'T SPEND IT." (NICK SABAN PART SEVEN)
Nick Saban, the Head Football Coach at Alabama, has coached six teams to National Championships. "Invest your time, don't spend it." is a phrase Coach Saban's father often used that became a cornerstone idea Coach Saban uses to run the Alabama Football program.
In his book, How Good Do You Want to Be? With Brian Curtis, Coach Saban expanded on the idea:
"Investing time means spending it for a worthwhile purpose: to work toward something, to accomplish something that will help you achieve. We see the difference on the practice field. Some players—or teams—spend two hours in the afternoon doing drills, rehearsing plays, and going through the motions of practice. But others invest their two hours by working hard, correcting mistakes, and improving on each play.
Coaching staffs don't always use their time wisely. Some coaches spend time watching film, talking, rehashing already set plans instead of finding solutions to problems or working on specific coaching points that will help players anticipate situations they will confront in the game. It is the quality of time, not the quantity."
When you are faced with adversity, your attitude will determine if you invest your time or spend it. In his book Coach Saban gives the example of Bob and Mike:
"Take the example of Bob and Mike and how they react to a day's challenges. Their cars needed repair and went into the shop for a week; both must now take the subway to work. Bob sees it as a major inconvenience and gets upset every morning as he takes the train. Mike sees it as an opportunity and catches up on last week's newsmagazines and even makes a few business contacts on the subway.
At work, they both submit business proposals for their bosses to review. Neither boss is satisfied. Bob immediately blames his boss, pointing out that "he doesn't know a good proposal when it's right in front of him," and sulks as he attempts to make it better. Mike, however, asks for constructive feedback and sees the evaluation as a chance to improve. He stays late at the office, before catching the train, to create a vastly different, and improved, plan."
Investing your time requires discipline and a positive attitude.
How much of your time do you invest?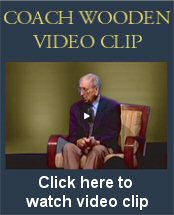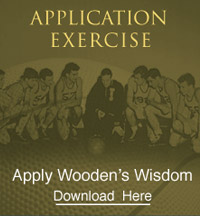 COACH'S FAVORITE POETRY AND PROSE
The Bright Side
Kinder like to see the bright side,
See the gay and dancing light side,
See the good and decent right side
Of the worst that happens me;
For the gloomy and the glum side,
And the 'worst-is-yet-to-come' side,
And the 'fate-is-going-some' side
Any pessimist can see.

Kinder like to take my troubles,
Come they singly or in doubles,
As a boy does blowing bubbles,
In a hopeful sort of way;
Kinder like to look around them,
Sorter wistful like and sound them,
And eventually surround them,
'Till once more I 'm feeling gay.

Oh, this thing that's known as worry,
That brings grouches in a hurry,
From your side will quickly scurry
If you keep a lifted chin;
If you'll look your worries over,
Something cheerful you'll discover,
You will get one breath of clover,
And once more you'll wear a grin.

Edgar Allen Guest (1881-1959)