"A GREAT ROLE MODEL" (TONY DUNGY PART ONE)
Tony Dungy was head coach of the Tampa Bay Buccaneers from 1996 to 2001, and head coach of the Indianapolis Colts from 2002 to 2008.
Dungy became the first African American head coach to win the Super Bowl when his Colts defeated the Chicago Bears in 2007. Dungy also set a new NFL record for consecutive playoff appearances by a head coach in 2008 after securing his tenth straight playoff appearance. Dungy was the first African American coach of the modern era (joining Fritz Pollard) elected to the Pro Football Hall of Fame on February 6, 2016
Dungy stresses that coaches are teachers who should put faith and family ahead of football. He encouraged players and staff to bring their families to the practice facility during working hours (ignoring the idea that this would be a distraction). His children often did their homework in his office.
He also limited work hours with Mondays and Tuesdays as late nights, Wednesdays, and Thursdays until eight or nine o'clock and going home in the afternoon on Friday. In his book The Mentor Leader, Dungy pointed out that: "Coach Noll always emphasized that keeping ridiculous work hours doesn't mean you'll be successful. After all, he kept reasonable hours and still won four Super Bowls."
Dungy did not use profanity, belittle his players, or scream at them, and remained calm when things went badly.
Lovie Smith, also African American, coached the opposing team, The Chicago Bears, in that 2007 Super Bowl. In a 2007 interview with Karen Crouse for the New York Times, "Bears Coach Smith reflects on his roots", Smith talked about Dungy's influence:
"I think as young coaches coming up in the ranks, a lot of us had a picture of how a coach is supposed to be, how he is supposed to act. And I think what Tony Dungy showed me is you don't have to act that way."
In a 2007 Palm Beach Post interview with Hal Habib "On his terms: Colts' Dungy stays true to principles", Dungy expanded on the philosophy Coach Smith and he share:
"I really wanted to show people you can win all kinds of ways. I always coached the way I've wanted to be coached. Your faith is more important than your job, for your family is more important than that job. We all know that's the way it should be, but we're afraid to say that sometimes. Lovie's not afraid to say it and I'm not afraid to say it."
Tony Dungy is a great role model.
What example do you set?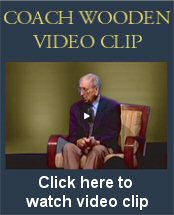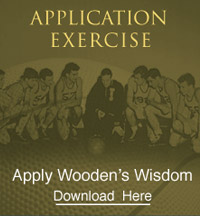 COACH'S FAVORITE POETRY AND PROSE
The Three Me's
I'd like to steal a day and be
All alone with little me,
Little me that used to run
Everywhere in search of fun;
Little me of long ago
Who was glad and didn't know
Life is freighted down with care
For the backs of men to bear;
Little me who thought a smile
Ought to linger all the while-
On his Mother's pretty face
And a tear should never trace
Lines of sorrow, hurt or care
On those cheeks so wondrous fair.

I should like once more to be
All alone with youthful me;
Youthful me who saw the hills
Where the sun its splendor spills
And was certain that in time
To the topmost height he'd climb;
Youthful me, serene of soul,
Who beheld a shining goal.
And imagined he could gain
Glory without grief or pain,
Confident and quick with life,
Madly eager for the strife,
Knowing not that bitter care
Waited for his coming there.

I should like to sit alone
With the me now older grown,
Like to lead the little me
And the youth that used to be
Once again along the ways
Of our glorious yesterdays.
We could chuckle soft and low
At the things we didn't know,
And could laugh to think how bold
We had been in days of old,
And how blind we were to care
With its heartache and despair,
We could smile away the tears
And the pain of later years.

Edgar Allen Guest (1881-1959)