"A ROLE MODEL FOR PLAYERS, STUDENTS AND FANS" (JOHN MCCLENDON PART THREE)
John McClendon was the first college basketball coach ever to win three consecutive national titles, the First African American head coach of a professional sports team, the First African American head coach of a predominantly white university and the First person to be enshrined in the Naismith Memorial Basketball Hall of Fame as both coach and contributor.
Coach McClendon was described this way in his must-read biography, Breaking Through by Milton S Katz:
"Coach McLendon was a person of high character who didn't drink, smoke, or curse and who attended church on a regular basis. He believed that character and integrity were essential to the success of his students and athletes, and he taught by example. You could bring your wife or daughter out to any of his practices without fear of hearing any foul language whatsoever."
In the book Coach McClendon described his philosophy:
"Athletics is supposed to be a teaching tool. One is supposed to improve on the lives of young people through athletics—through the trials of making the team and through the discipline. If you don't improve lives, then you are not doing your job. The coach should be a person who demonstrates at all times his character and leadership before his players and other students.
Coach McClendon also believed he should be a role model for fans with his personal behavior during games. This is how it was described in Breaking Through:
"Self-control was a mark of honor for McLendon and his teams. McLendon understood that a coach is the one person who most influences player, fan, and student behavior during competition.
McLendon explained it this way "Many years ago, I learned that if a coach pops off, throws towels around and stomps on the floor, he's creating a bad example for the student body. They often react with a storm of booing for the officials or the other team. In my early years, I went to the microphone more than once to request order from the students. When they started to call us the 'House of Sportsmanship,' I was extremely proud."
Good or bad behavior by a coach can have a waterfall result. The fans who model the bad behavior of a coach sometimes become youth sport coaches and imitate the bad behavior of a pro/college/high school coach which in turn is modeled by the parents at the youngster's game. Who does the youngster have as a role model in that situation if not his/her coach or parent?
It would be great if we had lots of "John McClendon's".
Who do you believe you are responsible to be a role model for?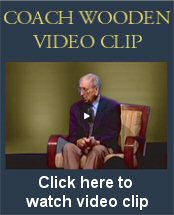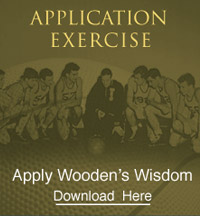 COACH'S FAVORITE POETRY AND PROSE
The Roads Of Happiness
The roads of happiness are not
The selfish roads of pleasure seeking,
Where cheeks are flushed with haste and hot
And none has time for kindly speaking.
But they're the roads where lovers stray,
Where wives and husbands walk together
And children romp along the way
Whenever it is pleasant weather.

The roads of happiness are trod
By simple folks and tender-hearted,
By gentle folks that worship God
And want to live their days unparted.
There kindly people stop and talk,
Regardless of the chase for money,
There, arm in arm, the grown-ups walk
And every eye you see is sunny.

The roads of happiness are lined,
Not with the friends of royal splendor,
But with the loyal friends and kind
That do the gentle deeds and tender.
There fame has never brought unrest
Nor glory set men's hearts to aching;
There unabandoned is life's best
For selfish love and money making.

The roads of happiness are those
That do not lead to pomp and glory
But wind among the joys and woes
That make the humble toiler's story.
The roads that oft we used to tread
In early days when first we mated,
When hearts were light and cheeks were red,
And days were not with burdens freighted.

Edgar Albert Guest (1881-1959)