"THE REQUIREMENTS FOR SUCCESSFUL INNOVATION" (JOHN MCCLENDON PART FOUR)
John McClendon was the first college basketball coach ever to win three consecutive national titles, the First African American head coach of a professional sports team, the First African American head coach of a predominantly white university and the First person to be enshrined in the Naismith Memorial Basketball Hall of Fame as both coach and contributor.
One of Coach McClendon's innovations was his fast-break style of play. He described how he was influenced as a student at the University of Kansas by his mentor Dr. James Naismith in his must-read biography, Breaking Through by Milton S Katz:
"Dr. Naismith and I were watching some little kids play basketball one day and they were chasing the ball. Dr. Naismith told me that was the ultimate game. He said the ultimate game is to attack wherever the ball is and let your offense begin wherever you get the ball. He told me the game is patterned to be played with a full-court offense and full-court defense. I patterned my whole game after that philosophy."
Coach McClendon's fast-break innovation was not initially accepted by all. Several coaches and athletic directors voiced the opinion that his undisciplined, playground, street-style basketball had no place on a collegiate basketball floor: this was just not how the game was supposed to be played.
Coach McClendon's response is documented in his biography, Breaking Through by Milton S Katz:
Coach McLendon chose to answer these critics not only on the court but also in his groundbreaking 1965 book, Fast Break Basketball: Fine Points and Fundamentals, the first book published by an African American coach. "Contrary to its reputation," he explained in the book's introduction, "the fast break is not an 'aimless,' 'helter-skelter,' 'run and shoot,' 'fire horse' game except in the appearance of its rapid, often demoralizing action. It is a planned attack with multiple applications."
Coach McClendon demonstrated the "The Requirements For Successful Innovation". His ambition was not to draw attention to himself but rather to help others. He wrote that two of the benefits of fast-break basketball were that: "It creates the need for excellent conditioning and health practices that insure this status. It serves as a detector of physical unreadiness and physical limitation." and "It is an exciting, entertaining game to the player, coach, and spectator".
He had adaptability and resourcefulness as he creatively designed detailed drills to implement his system enhanced by his humility to learn from others. His Fight (determined effort with strong belief) would not allow him to be stopped by his critics.
What is your checklist for innovation?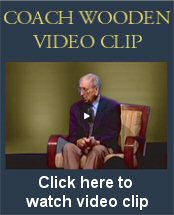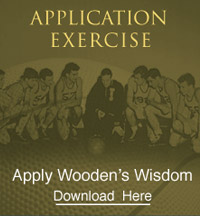 COACH'S FAVORITE POETRY AND PROSE
We Need A Few More Optimists
We need a few more optimists,
The kind that double up their fists
And set their jaws, determined-like,
A blow at infamy to strike.
Not smiling men, who drift along
And compromise with every wrong;
Not grinning optimists who cry
That right was never born to die,
But optimists who'll fight to give
The truth an honest chance to live.

We need a few more optimists
The optimist, with purpose strong,
Who stands to battle every wrong,
Takes off his coat, and buckles in
The better joys of earth to win!
The optimist who worries lest
The vile should overthrow the best.

We need a few more optimists,
The brave of heart that long resists
The force of Hate and Greed and lust
And keeps in God and man his trust,
Believing, as he makes his fight
That everything will end all right—
Yet through the dreary days and nights
Unfalteringly serves and fights,
And helps to gain the joys which he
Believes are some day sure to be.

We need a few more optimists
Of iron hearts and sturdy wrists;
Not optimists who smugly smile
And preach that in a little while
And hopeful men, of courage stout,
Who'll see disaster round about
And yet will keep their faith, and fight,
And gain the victory for right.

Edgar Albert Guest (1881-1959)