"SMALL STEPS FORWARD FROM EVERY NO = A BIG YES" (JOHN MCCLENDON PART FIVE)
John McClendon was the first college basketball coach ever to win three consecutive national titles, the First African American head coach of a professional sports team, the First African American head coach of a predominantly white university and the First person to be enshrined in the Naismith Memorial Basketball Hall of Fame as both coach and contributor.
'Breaking Through John B. McLendon Basketball Legend and Civil Rights Pioneer' by Milton S Katz documents his amazing life.
How did Coach McClendon accomplish so much in Civil Rights and Basketball in just one lifetime? He took on every challenge with a plan and specific objective. When he was told: "No", which was almost always the case, he would regroup and try something different. While not accomplishing his goal he always took a small step forward which resulted in his amazing lifetime of accomplishments, "A Big Yes". Here are a few examples.
Coach McClendon became enamored with basketball in Junior High School. He was cut from his Sumner High School basketball team. He became the team manager.
After playing basketball at Kansas City Kansas Junior College he enrolled at the University of Kansas in 1933 as the first African American Physical Education Student. He was not allowed to play college basketball because the KU team was segregated and would not have an African American Player until 1951. He attended every one of Kansas coach Phog Allen's practices and took notes while being mentored by Dr. James Naismith in the PE department.
In 1937 McLendon became the head of the Physical Education Department j at Durham's North Carolina College for Negroes (later North Carolina Central). There was no graduate program. McLendon created and organized the college's graduate program in physical education, the first of its kind in North Carolina.
His basketball players at North Carolina Central did not have funding to stay at school over the Christmas break. He and his players resurfaced the gym floor over the holidays, offsetting the expense for the school. "Mop and broom scholarships," McLendon called this arrangement. It provided his players with the financial opportunity to stay in school and he believed drove home the work ethic that he wanted to instill.
In 1941 he did not have the funding to take his championship team to the first "Negro National College Championship Tournament" in Cincinnati. He took the team on a twenty-seven-hour bus ride, stopping in Roanoke, Virginia, to play an exhibition game to raise the necessary funds for the rest of the trip. His team won the championship and would repeat that feat eight times in the next eleven years.
Next week you will hear how Coach McClendon integrated college basketball by small steps forward through ten years of "No's".
What do you do when you are told no?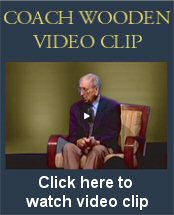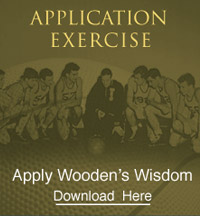 COACH'S FAVORITE POETRY AND PROSE
A Greeting
If every day of yours were fine
And every sky of yours were blue,
You couldn't know such joy of mine,
The joy o' being friend to you.

You've brushed away the clouds of care
And often dried the bitter tears,
And left a debt I couldn't square
If I should live a thousand years.

I'm wishing you'll as happy be
As I am all this journey through,
Who have this joy to comfort me,
The joy o' being friend to you.

Edgar Albert Guest (1881-1959)