"LASTING CHANGE REQUIRES COOPERATION. COOPERATION REQUIRES INTEGRITY." (JOHN MCCLENDON PART SIX)
John McClendon was the first college basketball coach ever to win three consecutive national titles, the First African American head coach of a professional sports team, the First African American head coach of a predominantly white university and the First person to be enshrined in the Naismith Memorial Basketball Hall of Fame as both coach and contributor.
America's traditionally black colleges had been playing basketball since 1910. The competition among these colleges was largely ignored by white fans and the mainstream media.
North Carolina College under the guidance of John McClendon, entered the inaugural Negro National College Championship Tournament (CIAA Championships) in 1941. His teams would win 8 championships in the next 11 years and began the process of integrating college basketball for all teams.
In 1947, there was two national championship tournaments, NCAA and NAIB (later called NAIA). The Black colleges were not allowed to participate in either one. McClendon, with the cooperation of others would change that.
In 1948, McLendon formed the National Basketball Committee, representing the Black Colleges, at a meeting of the National Association of Basketball Coaches (NABC). McLendon's committee then submitted a detailed integration plan on February 26, 1949, to the NCAA, whereby black colleges might take part in NCAA play-offs and championships.
In March, the NCAA responded, "After careful consideration, it is our feeling that it would be impractical to recommend your request to the Executive Committee [of the NCAA]."
In 1950 McLendon joined forces with two other coaches from the CIAA, for the NABC's annual convention to petition that black schools be allowed to enter national tournaments. The NABC unanimously approved the petition and presented it to the NCAA and the NAIB.
The NCAA rejected the petition. McLendon's reaction: "It seems to me our fight begins now".
In 1951 McClendon helped form The National Athletic Steering Committee (NASC) with twenty-one representatives from black colleges. The NASC leadership decided that their primary goal would be to get a black team into the NCAA and/or the NAIA national championships.
In 1952 the NAIA agreed to let the winning team of the Black Colleges NASC tournament be eligible for participation in the NAIA National Championship Tournament. On March 10, 1953, the Tennessee A&I Tigers became the first Black College to play in an integrated National Championship Tournament.
In 1957 the NCAA set up a black regional tournament, the victor of which would qualify for the newly formed NCAA championship for the nation's small college championships in Evansville, Indiana
It took John McClendon ten years and the cooperation of numerous people to get the NCAA to allow Black Colleges to participate in the National Championship Tournament. Everybody wanted to cooperate with John McClendon because his Integrity was beyond reproach.
On July 20, 2020, The McLendon Foundation announced a partnership with more than 35 collegiate coaches to launch the McLendon Minority Leadership Initiative. John McClendon's Integrity continues to inspire cooperation and create positive change.
Does your Integrity inspire cooperation?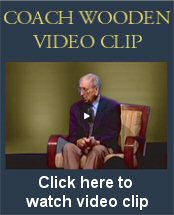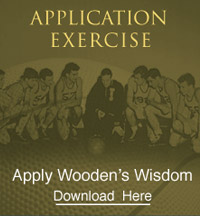 COACH'S FAVORITE POETRY AND PROSE
When You Know A Fellow
When you get to know a fellow, know his joys and know his cares,
When you've come to understand him and the burdens that he bears,
When you've learned the fight he's making and the troubles in his way,
Then you find that he is different than you thought him yesterday.
You find his faults are trivial and there's not so much to blame
In the brother that you jeered at when you only knew his name.
You are quick to see the blemish in the distant neighbor's style,
You can point to all his errors and may sneer at him the while,
And your prejudices fatten and your hates more violent grow
As you talk about the failures of the man you do not know,
But when drawn a little closer, and your hands and shoulders touch,
You find the traits you hated really don't amount to much.
When you get to know a fellow, know his every mood and whim,
You begin to find the texture of the splendid side of him;
You begin to understand him, and you cease to scoff and sneer,
For with understanding always prejudices disappear.
You begin to find his virtues and his faults you cease to tell,
For you seldom hate a fellow when you know him very well.
When next you start in sneering and your phrases turn to blame,
Know more of him you censure than his business and his name;
For it's likely that acquaintance would your prejudice dispel
And you'd really come to like him if you knew him very well.
When you get to know a fellow and you understand his ways,
Then his faults won't really matter, for you'll find a lot to praise.

Edgar Albert Guest (1881-1959)