"WORRY IS A GOOD DEAL HARDER THAN WORK." (JOHN WOODEN)
I came across the following essay and poem in one of Coach Wooden's files. He had taken the time to write everything out longhand. I hope you enjoy it.
Worry
Worry is a good deal harder than work. The following poem tells about it very truly:( author unknown)
It is not the work, but the worry,
That wrinkles the smooth fair face
That blends gray hair with the dusky
And robs the form of its grace;
That dims the lustre and sparkle
Of eyes that were once so bright
But now are heavy and troubled
With a weary, despondent light.
It's not the work, but the worry,
That drives all sleep away,
And we toss and turn and wonder
About the cares of the day.
Do we think of the hands' hard labor,
Or the steps of the tired feet?
Ah! no, we plan and ponder
How do you make both ends meet.
It's not the work, but the worry,
That makes the world grow old,
That numbers the years of their children,
Ere half the story is told!
That weakens their faith in heaven
Amid the wisdom of God's great plan.
Ah! tis not the work but the worry,
That breaks the heart of man.
Author Unknown
The only safe way is to live in the present time. Yesterday hue cannot reach except that we may repent of its sins and be forgiven, and the future has not yet come and will be sufficient unto itself on its arrival. Today is our own. The duty of life with us is "now. ". To live humbly toward God, to love courageously and generously, reaching out our hands in a brotherhood way, and doing what good we can today is our privilege. Every day lived right will make it better for its tomorrow whatever that may be. Author Unknown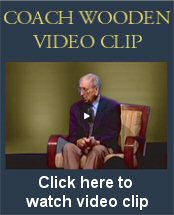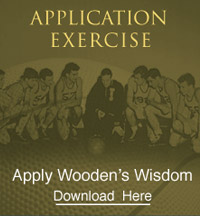 COACH'S FAVORITE POETRY AND PROSE
Troubles
Troubles? Sure I've lots of them,
Got 'em heaped up by the score,
Got 'em baled and bundled up,
Got 'em hid behind the door.
Got 'em young and got 'em old,
Got 'em big and little, too.
Don't care to discuss 'em now,
Rather tell my joys to you.

Got the finest home there is,
Got the finest pair o' boys,
An' the sweetest little girl,
Reg'lar livin', breathin' joys.
Got the finest wife in town,
Got a little garden, too.
Troubles? Sure I've got 'em, but
Rather tell my joys to you.

Got a bunch of friends I love,
Friends I know are staunch and true;
Visit 'em, they visit me,
Jus' the way good friends should do;
Got my health, an' got a job,
That's enough to see me through.
Troubles? Sure I've got 'em, but
Rather tell my joys to you.

Edgar Albert Guest (1881-1959)