MASTERY NOT WINNING IS THE GOAL." (JOHN MCCLENDON PART SEVEN)
John McClendon was the First African American head coach of a professional sports team, the First African American head coach of a predominantly white university and the First person to be enshrined in the Naismith Memorial Basketball Hall of Fame as both coach and contributor.
Coach McClendon is also one of only four men's college basketball coaches at any level, to win three consecutive national titles. In an article he wrote entitled "Coaching to Win" Coach McClendon described his keys to long term sustainable success:
"Coaches should know more about the factors of psychological importance which determine sustained interest and application of effort in competitive athletic participation. They are the objectives sought after by those who want consistent seasonal and year-to-year performance by athletic teams.
First, the objectives of the coach and the team must harmonize. They must be clear to both and represent a return to truly educational objectives in athletics rather than the average fan's objectives.
Second, there must be set forth an objective which is greater than winning but which carries winning with it. Winning should be considered not as a goal in itself but rather as something incorporated in the goal. Substitute goals, such as "striving for excellence in performance" or "trying for a credible team effort," are objectives which have a more permanent appeal to the psychological attitude. Winning games in the process of attempting to reach a greater goal is a more worthwhile and meaningful experience than winning as an end in itself.
Dr. James Naismith once said, "Basketball is a game many can play but few can master." In this statement, lies the challenge in the entire problem of both physical and psychological conditioning for all competitive athletics—mastery of the game."
Basic to this approach is the belief that the coach, in response to this challenge, must devise means by which individual players and their teams "can visualize the myriad requirements in fundamentals, techniques, and skills necessary for mastery of the game. Then through his methods, his spirit of determination, and his zeal for achievement [the coach] can imbue his players with the need to apply effort continually and conscientiously. Team members must practice and play with mastery of the game as their objective. In their progress toward this goal, interest and effort will be sustained, and there will be many victories along the way."
The national championship tournament which Coach McClendon's teams won required five wins in six days concluding on Saturday night followed by a bus ride on Sunday from Kansas City back to Tennessee.
On two occasions on the Monday following winning National Championships Coach McClendon walked into the gym and found his players on their own playing "three on three full court" (his favorite and most famous practice drill).
Coach McClendon had inspired his players to pursue mastery.
What do you inspire your team members to pursue?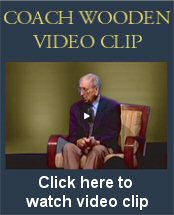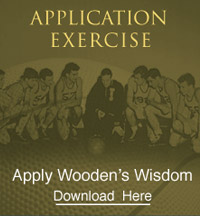 COACH'S FAVORITE POETRY AND PROSE
Figure It Out
Figure it out for yourself, my lad,
You're all that the greatest of men have had,
Two arms, two hands, two legs, two eyes,
And a brain to use if you would be wise.
With this equipment we all began,
So start for the top and say 'I can.'

Look them over, the wise and great,
They take their food from a common plate,
And similar knives and forks they use,
With similar laces they tie their shoes,
The world considers the brave and smart,
But you've all they have when they made their start.

You are triumph and come to skill,
You can be great if you only will.
You're well equipped for what path you choose,
You have arms and legs and a brain to use,
And the Man who has risen great deeds to do
Began his life with no more than you.

You are the handicap you must face,
You are the one who must choose your place,
You must say where you want to go,
How much you will study the truth to know.
God has equipped you for life, but He
Let's you decide what you want to be.

Courage must come from the soul within,
The man must furnish the will to win.
So figure it out for yourself, my lad.
You were born with all that the greatest have had,
With your equipment they all began
Get a hold of yourself and say: 'I Can.'

Edgar Albert Guest (1881-1959)