"OUR ACTIONS TOWARDS THE LEAST FORTUNATE DEFINE OUR INTEGRITY." (NOLAN RICHARDSON PART THREE)
Nolan Richardson is the only coach to win a Junior College National Championship, NIT championship and a NCAA men's division one championship. He was elected to the National Collegiate Basketball Hall of Fame in 2008 and the Naismith Memorial Basketball Hall of Fame in 2014.
Nolan Richardson is a person of integrity. Coach Wooden in his book Pyramid of Success with Jay Carty defined integrity this way: "Integrity in its simplest form is purity of intention. When we have integrity, we are not going to do anything that will be demeaning to anybody else."
A coach with integrity will treat the freshman student manager with the same respect that he/she treats his or her star player. A vice president of a company with integrity will treat the company security guard with the same respect that he/she treats the company's president.
As he approached the final game of the 1987 season at Arkansas, Coach Richardson was concerned about Senior Night. Senior Night is the last home game of the season and for any college usually means a chance to honor the players in the final year, both stars and benchwarmers. Richardson did not have any seniors in the starting lineup that year and the possibility of a postseason berth could depend on that game.
He did have one senior, Eric Poerschke, a very good player who was a holdover from the Sutton Era, but the wrong player for Richardson's system. In Nolan Richardson's biography Forty Minutes of Hell, Rus Bradburd described what happened next:
"Richardson respected Poerschke, a brilliant student who would graduate with a business degree, although he rarely played him as a senior. "He never complained, never hung his head," Richardson says. "He worked and fought like he was one of our main guys." Poerschke was looking forward to Senior Night. His parents were coming from Houston to see his last game, and it would likely be his last chance to shine before the home fans. The game was close and Poerschke did not play a minute. "I wasn't that upset," Poerschke claims. "We won." And that, Poerschke thought, was the end of that.
For Coach Richardson, that was not the end of it. At the conclusion of the 1989 season he created the E.J. Poerschke Mr. Razorback Award in recognition of athletic and academic excellence in the true spirit of the Razorback tradition. Eric Poerschke, who was glued to the bench on Senior Night in 1987, was now forever a part of Arkansas Razorback Basketball lore.
Do you treat everybody with respect?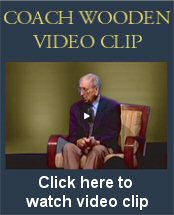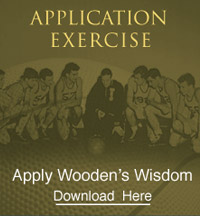 COACH'S FAVORITE POETRY AND PROSE
Silent
I did not argue with the man,
It seemed a waste of words.
He gave to chance the wondrous plan
That gave sweet song to birds.

He gave to force the wisdom wise
That shaped the honeybee,
And made the useful butterflies
So beautiful to see.

And as we walked 'neath splendid trees
Which cast a friendly shade,
He said: 'Such miracles as these
By accident were made.'

Too well I know what accident
And chance and force disclose
To think blind fury could invent
The beauty of a rose.

I let him talk and answered not.
I merely thought it odd
That he could view a garden plot
And not believe in God.

Edgar Albert Guest (1881-1959)