"SOME THINGS ARE MORE IMPORTANT THAN WINNING." (C. VIVIAN STRINGER PART THREE)
C. Vivian Stringer is the head coach of the Rutgers University Women's Basketball Team. She is the sixth winningest coach in women's basketball history and was inducted into the Basketball Hall of Fame in 2009. She is the first coach in NCAA history to lead three different women's programs to the NCAA Final Four Rutgers, University of Iowa, and Cheyney State College in 1982.
Coach Stringer is legendary for her combination of integrity and competitive spirit which she maintains by modeling and teaching that: "Some Things Are More Important Than Winning." In her fantastic autobiography, Standing Tall, Coach Stringer describes how she received great mentoring on that idea:
"My field hockey coach, Dr. Pat Zimmerman, was a woman of tremendous character and integrity, and she made a deep impression on me before I even started playing for her. I met her when the class I was in played a game against the class Dr. Zimmerman was teaching. I scored several goals against them, but I was just learning and didn't know that if you were a front-line player, you couldn't be ahead of the ball. After the game was over, Dr. Zimmerman quietly complimented my playing; she also mentioned that some of the goals I had made hadn't been legal.
I read the rules closely and realized that Dr. Zimmerman was correct. It impressed me so much. She hadn't contested my illegal goals, so it hadn't been about winning or losing. She wanted me to know, for me.
It was an honor to play for her because it was clear that she had her eye on more than the game. One year we advanced to regional-level competition in Pittsburgh. We competed for a full day to find out who would be invited to the Mideast regionals. To my surprise, I was chosen. I was good, but not as good as some of my teammates, one girl in particular. I knew that I didn't deserve to be on that field hockey team. Dr. Zimmerman was in my mind when I went to the Mideast committee and told them I couldn't accept the spot. I didn't want to take anything I hadn't earned.
I did something similar at a game when I was coaching at Cheyney. An official made a call in our favor, but it wasn't right—we didn't deserve it. So, I told him, and he took it back. My players were astonished, but it felt right. I've never wanted anyone to hand anything to me; I just want everyone to do the right thing."
What's important to you?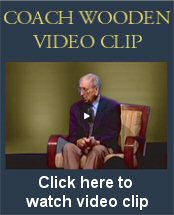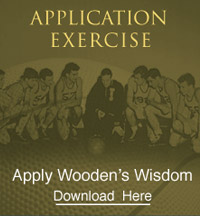 COACH'S FAVORITE POETRY AND PROSE
Since I Have Done My Best
Since I have done my best, I do
Not fear the outcome; here I stand
Prepared for judgment when men view
The labor of my heart and hand.
If good, then happy I shall be,
If not, contented I'll abide,
And though the prize is not for me,
My joy shall be in having tried.

Since I have done my best, there is
No cause for me to sit and sigh,
Although the laurel wreath I miss,
My eyes shall smiling be and dry;
No vain excuses shall I make
For failing, and no vain regret,
But bravely judgment I shall take,
And say: 'A better man I've met.'

Since I have done my best, I'll go
Whenever God shall summon me,
Contented, for right well I know
However poor my record be
That, having nothing to regret,
No shame that I would seek to hide,
The Master's praises I shall get
For honest effort when I tried.

Edgar Albert Guest (1881-1959)