"CHANGE STUBBORNNESS TO DETERMINATION." (C. VIVIAN STRINGER PART SIX)
C. Vivian Stringer is the head coach of the Rutgers University Women's Basketball Team. She is the sixth winningest coach in women's basketball history and was inducted into the Basketball Hall of Fame in 2009. She is the first coach in NCAA history to lead three different women's programs to the NCAA Final Four Rutgers, University of Iowa, and Cheyney State College in 1982.
Initially, a stubborn Walt Hazzard did not want to accept John Wooden's basketball system. In 1964 a determined Walt Hazzard led Coach Wooden's UCLA team to its first NCAA Championship.
Initially, a stubborn Michael Jordan did not want to accept Phil Jackson's basketball system. In 1991 a determined Michael Jordan led Coach Jackson's Chicago Bulls to its first NBA Championship.
One of Coach Stringer's great coaching qualities is her ability to transform a player's stubbornness into determination. The players that some might think have a bad attitude become competitively great.
Yolanda Laney led Coach Stringer's Cheyney State its first NCAA Women's Championship game in 1982. Laney earned All-American honors for athletic and academic achievement that year. In her fantastic autobiography, Standing Tall, Coach Stringer describes Laney's journey from stubborn to determined:
"Laney and I struggled mightily along the way, believe me. The first week of practice, I couldn't count how many times I told her to get out of my face and get off my floor if she didn't want to work; I even sent her back to Philadelphia a couple of times.
At one early practice when she was just jacking shots up, I snapped on her: "Who gave you the green light to shoot? You don't shoot unless I tell you to shoot." She just stopped and looked at me, and I thought, Oh, no. Now we're in for it. I told her not to shoot? Fine, now she's not going to shoot. Sure enough, in our next game, she's got an easy layup right in front of her and she doesn't take it—and it went on like that for the whole game. Anytime she had a shot, she pretended it wasn't there and passed the ball out to someone else. I had to laugh—it was always a battle with her.
My Assistant Coach Ann Hill said Yolanda Laney was the most stubborn person she'd ever met, except me. But Yolanda turned out to be one of the most powerful forces on that championship team, and although her mom died before she graduated, she went to law school just like she had promised her she would and is now an attorney for the state of New Jersey."
Yolanda's daughter Betnijah Laney was a star player for Coach Stringer at Rutgers and in 2020 was named the WNBA's Most Improved Player.
Determination goes a long way.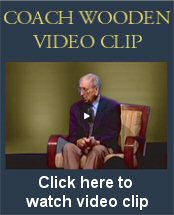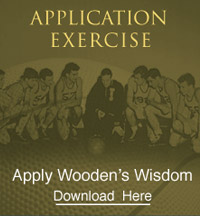 COACH'S FAVORITE POETRY AND PROSE
Eternal Friendship
Who once has had a friend has found
The link 'twixt mortal and divine;
Though now he sleeps in hallowed ground,
He lives in memory's sacred shrine;
And there he freely moves about,
A spirit that has quit the clay,
And in the times of stress and doubt
Sustains his friend throughout the day.

No friend we love can ever die;
The outward form but disappears;
I know that all my friends are nigh
Whenever I am moved to tears.
And when my strength and hope are gone,
The friends, no more, that once I knew,
Return to cheer and urge me on
Just as they always used to do.

They whisper to me in the dark
Kind words of counsel and of cheer;
When hope has flickered to a spark
I feel their gentle spirits near.
And Oh! because of them I strive
With all the strength that I can call
To keep their friendship still alive
And to be worthy of them all.

Death does not end our friendships true;
We all are debtors to the dead;
There, wait on everything we do
The splendid souls who've gone ahead.
To them I hold that we are bound
By double pledges to be fine.
Who once has had a friend has found
The link 'twixt mortal and divine.

Edgar Albert Guest (1881-1959)