"A BEACONOF HOPE" (DAWN STALEY PART ONE))

Dawn Staley is arguably the most honored player/coach combination in modern basketball. In 2020 she became the first person to win the Naismith Award as a player, and as a coach. As a player during her four seasons at Virginia she led her team to four NCAA Tournaments, three Final Fours and one National Championship game. She was named the national player of the year in 1991 and 1992.
She won her third gold medal with Team USA at the 2004 Games in Athens. Her Olympic performance led to her being named 2004 USA Basketball Female Athlete of The Year at the end of the year. Before the Games, she was selected to carry the flag of the United States at the opening ceremony. In 2013 after 11 seasons as a professional player, she was elected to the Naismith Memorial Basketball Hall of Fame.
In 2017 she was named head coach of USA National team and in 2018, led our team to the Gold Medal in the World Cup. Coach Staley will lead us in the next Olympic Games.
As the Head Coach at Temple for eight years, she had six NCAA appearances. In 13 years as the Coach at South Carolina the program has captured five SEC championships, two Final Fours and one NCAA National Championship, Staley herself was awarded SEC coach of the year five times. In 2020, Staley led the Gamecocks to a 32–1 season, winning yet another SEC regular season, and tournament championship. The Gamecocks finished #1 in both major polls, before the NCAA Tournament was cancelled. Staley swept the National Coach of the year awards in 2020.
How did she do that? In an Interview with Allison Glock for ESPN Coach Staley described her basketball roots:
"My parents made me. My foundation is rooted in discipline. They gave me that." Staley grew up playing in the Raymond Rosen projects of Philadelphia. "We would make a crate court in the street between the buildings. Cut the bottom out of milk crates and nail them to the light poles for a backboard." On the project courts, Staley played only with boys. "I would take my basketball and say, 'You guys can't use my ball unless I'm in the game.'" In the beginning, her pickup teammates would dismiss her, tease "about how I need to be in a kitchen somewhere or 'Go put on a skirt.'" But then Staley would play, and the comments would stop. "I had to let them know that I was serious about what I was doing."
Says Staley: "My story is a beacon of hope for someone who looks like me, who grew up like me, to help them, you know, see that they can."
In Philadelphia, Coach Staley heads the Dawn Staley Foundation, which gives middle-school children a positive influence in their lives by sponsoring an after-school program at the Hank Gathers Recreation Center. In South Carolina she created Innersole providing shoes to children in the region around the university.
Thank you for the beacon Coach Staley!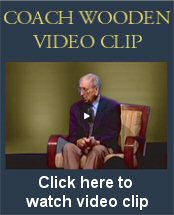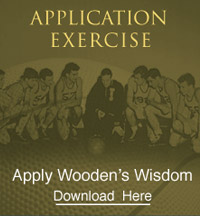 COACH'S FAVORITE POETRY AND PROSE
FOLKS
We was speakin' of folks, jes' common folks,
An' we come to this conclusion,
That wherever they be, on land or sea,
They warm to a home allusion;
That under the skin an' under the hide
There's a spark that starts a-glowin'
Whenever they look at a scene or book
That something of home is showin'.

They may differ in creeds an' politics,
They may argue an' even quarrel,
But their throats grip tight,
If they catch a sight
Of their favorite elm or laurel.
An' the winding lane that they used to tread
With never a care to fret 'em,
Or the pasture gate where they used to wait,
Right under the skin will get 'em.

Now folks is folks on their different ways,
With their different griefs an' pleasures,
But the home they knew, when their years were few,
Is the dearest of all their treasures.
An' the richest man to the poorest waif
Right under the skin is brother
When they stand an' sigh,
With a tear-dimmed eye,
At a thought of the dear old mother.

It makes no difference where it may be,
Nor the fortunes that years may alter,
Be they simple or wise, the old home ties
Make all of 'em often falter.
Time may robe 'em in sackcloth coarse
Or garb 'em in gorgeous splendor,
But whatever their lot, they keep one spot
Down deep that is sweet an' tender.

We was speakin' of folks, jes' common folks,
An' we come to this conclusion,
That one an' all, be they great or small,
Will warm to a home allusion;
That under the skin an' the beaten hide
They're kin in a real affection
For the joys they knew, When their years were few,
An' the home of their recollection.

Edgar Albert Guest (1881-1959)