"TRUST ALLOWS YOU TO TEACH" (DAWN STALEY PART TWO)

In 2020 Dawn Staley became the first person to win the Naismith Award as a player, and as a coach. In 2013 she was elected to the Naismith Memorial Basketball Hall of Fame. Coach Staley is the Women's Basketball Coach at South Carolina where her team won the National Championship in 2017. In 2018 she led our USA National team to the Gold Medal in the World Cup and will lead us in the next Olympic Games. In 2020 her South Carolina team (32-1) finished #1 in both major polls, before the NCAA Tournament was cancelled. In a 2015 article, Coach Staley wrote for The Players Tribune, she offered a great insight into successful coaching:
"I found quickly that when you have a connection and a shared belief with your team — when you share a vision — you can accomplish a lot together. My goal is always to decrease the amount of time it takes for us to make a connection, because that's where it all starts. If there were ever a secret to being a great coach, that's it: the connection.
I need to have a personal relationship with each player. I, just like they do, have to be invested. Something other than basketball has to draw me to them. Basketball is the immediate common ground between us, of course, but I'm talking about a personal level. I like to have something more.
Building personal relationships with players requires reciprocal trust and vulnerability — your guard is down. That feeling of letting my guard down allows me to give my all. I credit our players for allowing me to coach the way I do — I don't have to censor anything. I don't have to put on airs. I feel what I feel when I feel it, and then I express it. You can't ask a player to let you in if you don't do the same.
At the collegiate level, there are many things the players need to learn, and they can't learn everything at once. It's too much for them to grasp. It starts with instilling the discipline to work hard and to find balance — to time manage. Everybody wants to be an Olympian, but not everyone is willing to put the work in every day. Everybody wants to graduate, but they don't want to do their homework.
I have to make these players believe that my vision is good for them. It's going to hurt, it's going to be uncomfortable, but it's good for you. I live by two mottos: A disciplined person can do anything. Dare to do what you don't want to get what you do want."
How is your connection with your team members?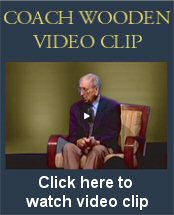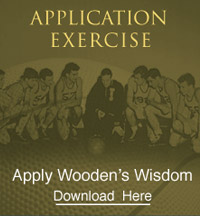 COACH'S FAVORITE POETRY AND PROSE
Child O' Mine (Originally "Boy o' Mine" *)
'Child o' mine, child o' mine, this is my prayer for you,
This is my dream and my thought and my care for you:
Strong be the spirit which dwells in the breast of you,
Never may folly or shame get the best of you;
You shall be tempted in fancied security,
But make no choice that is stained with impurity.

Child o' mine, child o' mine, time shall command of you
Thought from the brain of you, work from the hand of you;
Voices of pleasure shall whisper and call to you;
Luring you far from the hard tasks that fall to you;
Then as you're meeting life's bitterest test of people,
God grant you strength to be true as the best of people.

Child o' mine, child o' mine, singing your way along,
Cling to your laughter and cheerfully play along;
Kind to your neighbor be, offer your hand to them,
You shall grow great as your heart shall expand to them;
But when for victory sweet you are fighting there,
Know that your record of life you are writing there.

Child o' mine, child o' mine, this is my prayer for you;
Never may shame pen one line of despair for you;
Never may conquest or glory mean all to you;
Cling to your honor whatever shall fall to you;
Rather than victory, rather than fame to you,
Choose to be true and let nothing bring shame to you.'

Edgar Albert Guest (1881-1959)
*With the greatest of respect for Mr. Guest I replaced "Boy" with "Child" to make this poem meaningful to my Granddaughter Emi who I hope will read this one day and share with her brother Carter. – Craig Impelman 2/26/2021