"TREAT TRIUMPH AND DISASTER THE SAME" (BILL RUSSELL PART 8)

In Bill Russell's 13 years in the NBA (1956-69) his Boston Celtics won 11 championships. For the last two championships (1968 and 1969) he was the player-coach.
Russell's attributes, in part, his unparalleled results to Rudyard Kipling's simple idea:
"If you can meet with Triumph and Disaster.
And treat those two impostors just the same.
Yours is the Earth and everything that's in it."
Win or lose, Russell was always proactive about taking the next positive action needed. He did not need adversity to inspire him nor let winning go to his head. He was never a victim, he was always in charge of his own fate.
In his book, Russell Rules which he wrote with David Falkner, Coach Russell expanded on this idea:
"Misfortune and Adversity happen. Nothing can change that. The action that one takes afterward has nothing to do with the misfortune, and the action, not the misfortune, determines the direction in which to proceed.
One of most irritating clichés floating around today is that we are supposed to see adversity as an opportunity. Self-help articles are constantly being published and books are written asking us to see the bad things that happen in life as special challenges, where, if only we teach ourselves how to react and use that bad stuff, we will thereby gain from it.
We have even been told that what we've really been sent when things break down or fall apart is a kind of blessing, because at the end of that bad time we will be stronger and better able to handle the future. I don't buy any of it. This is nothing more than folks subscribing to the "I'm a victim" mentality.
The ultimate danger of being victorious is losing sight of how you got there. I have often said, ""It is harder to stay a champion than it was to get there in the first place"".
The actions taken are all that matters. Some of those actions will be helpful, others will not, but it is always important to act rather than react. Take control."
Are you a victim or do you take control?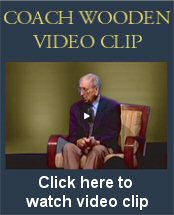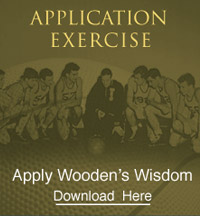 COACH'S FAVORITE POETRY AND PROSE
The Fellowship of Books
I care not who the man may be,
Nor how his tasks may fret him,
Nor where he fares, nor how his cares
And troubles may beset him,
If books have won the love of him,

Whatever fortune hands him,
He'll always own, when he's alone,
A friend who understands him.
Though other friends may come and go,
And some may stoop to treason,
His books remain, through loss or gain,

And season after season
The faithful friends for every mood,
His joy and sorrow sharing;
For old time's sake, they'll lighter make
The burdens he is bearing.
Oh, he has counsel at his side,
And wisdom for his duty,
And laughter gay for hours of play
And tenderness and beauty,
And fellowship divinely rare,
True friends who never doubt him,
Unchanging love, and God above,
Who keeps good books about him.

Edgar Albert Guest (1881-1959)