"GREAT LEADERS BUILD LEADERS" (TONY DUNGY PART TWELVE)

Tony Dungy was head coach of the Tampa Bay Buccaneers from 1996 to 2001, and head coach of the Indianapolis Colts from 2002 to 2008. Coach Dungy became the first African American head coach to win the Super Bowl when his Colts defeated the Chicago Bears in 2007. In his book, The Leader Mentor, Coach Dungy explained the importance of "Building Leaders":
"The ultimate goal of every mentor leader is to build other leaders. Some leaders struggle with this essential concept. It seems paradoxical to elevate someone who might end up taking your place. But raising up leaders is the truly selfless goal of every mentor leader, the culmination of focusing on others.
To elevate your followers means to help them reach their God-given potential, even if it means preparing them to replace you. It may also mean that you prepare them to leave your organization for better opportunities elsewhere—perhaps even with your competitors.
If you've been building leaders all around you, then the organization certainly shouldn't fall apart when you leave. An organization that remains totally dependent on a particular personality seems to me one that has not been properly led. If leaders are focused on multiplying their efforts and growing other leaders for long-term, sustainable success, they will succeed in building organizations that are full of leaders—and eventually replace themselves.
Some leaders don't want to be replaced. They think it reflects better on their leadership abilities if the organization simply can't run without them. That is a sign of poor leadership. I always wanted the teams I coached to be in better shape when I left than when I got there. I also wanted the organization to continue to thrive after I was gone. That's how I saw my job as a mentor leader."
To build leaders a leader should (1) have team members create initiatives not just assign them projects, (2) give them objectives not just assign a "to-do" list, (3) have team members make independent decisions not constantly ask for permission, and (4) establish their own goals and expectations not simply accomplish the leader's goal.
Are you building leaders or managing employees?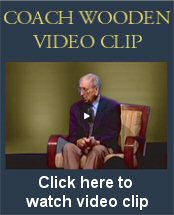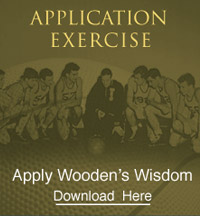 COACH'S FAVORITE POETRY AND PROSE
He Should Meet A Mother There
If he should meet a mother there
Along some winding Flanders road,
No extra touch of grief or care
He'll add unto her heavy load.
But he will kindly take her arm
And tender as her son will be;
He'll lead her from the path of harm
Because of me.

Be she the mother of his foe,
He will not speak to her in hate;
My boy will never stoop so low
As motherhood to desecrate.
But she shall know what once I knew-
Eyes that are glorious to see,
The light of manhood shining through-
Because of me.

He will salute her as they meet,
And stand before her bare of head;
If she be hungry, she may eat
His last remaining bit of bread.
She'll find those splendid arms and strong
Quick to assist her, tenderly,
And they will guard her from all wrong
Because of me.

I miss his thoughtful, loving care;
I miss his smile these dreary days;
But should he meet a mother there,
Helpless and lost in war's grim maze,
She need not fear to take his arm,
As though she'd reared him at her knee;
My son will shield her from all harm
Because of me.

Edgar Albert Guest (1881-1959)