"CHARACTER, NOT CIRCUMSTANCES, MAKES THE PERSON." Booker T. Washington (Part One)

Booker T. Washington was an American educator, author, orator, and adviser to several presidents of the United States. Between 1890 and 1915, Mr. Washington was the dominant leader of the African American community in the United States.
The Modern Library listed his 1901 autobiography "Up From Slavery" at No. 3 on its list of the 100 best nonfiction books of the 20th century. It is the most inspirational book I have ever read!
In "Up From Slavery" Mr. Washington describes the circumstances he started with:
"I was born a slave on a plantation in Franklin County, Virginia. As nearly as I have been able to learn, I was born in 1858 or 1859. I do not know the month or the day.
I was born in a typical log cabin, about fourteen by sixteen feet square. In this cabin I lived with my mother and a brother and sister till after the Civil War, when we were all declared free.
There was no wooden floor in our cabin, the naked earth being used as a floor. In the center of the earthen floor there was a large, deep opening covered with boards, which was used as a place in which to store sweet potatoes during the winter. An impression of this potato-hole is very distinctly engraved upon my memory because I recall that during the process of putting the potatoes in or taking them out, I would often come into possession of one or two, which I roasted and thoroughly enjoyed.
I cannot remember having slept in a bed until after our family was declared free by the Emancipation Proclamation. Three children—John, my older brother, Amanda, my sister, and myself—had a pallet on the dirt floor, or to be more correct, we slept in and on a bundle of filthy rags laid upon the dirt floor."
In October 1901, President Theodore Roosevelt invited Mr. Washington to dine with him and his family at the White House.
Do your circumstances or your character define you?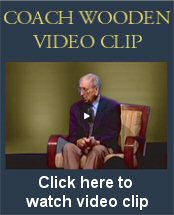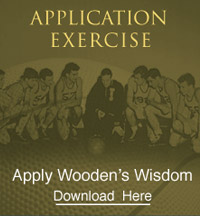 COACH'S FAVORITE POETRY AND PROSE
Keep To The Right
Keep to the right is the rule of the road,
Keep to the right as you travel along,
Often, for safety, your progress is slowed,
This is the rule for the weak or the strong.
Driving or walking this law all observe,
Now it's adopted for aerial flight,
Get just as far as you can or deserve,
But always remember to keep to the right.

Make this the rule of your life every day,
Follow it out in all things that you do,
Guide of your tongue in all things that you say,
Guide to the goals that you seek and pursue.
Let it come first, though you win or you lose,
Conquer or fail in the thick of the fight,
This be the motto that daily you use,v This is sufficient, just' Keep to the Right.'

Edgar Albert Guest (1881-1959)