"I'VE NEVER BROKEN MY WORD." (BOOKER T. WASHINGTON PART THREE)

Booker T. Washington was an American educator, author, orator, and adviser to several presidents of the United States. Between 1890 and 1915, Mr. Washington was the dominant leader of the African American community in the United States.
The Modern Library listed his 1901 autobiography "Up From Slavery" at No. 3 on its list of the 100 best nonfiction books of the 20th century. It is the most inspirational book I have ever read!
In "Up From Slavery" Mr. Washington shared an experience he had with a man who "Never broke his word":
"I have said that there are few instances of a member of my race betraying a specific trust. One of the best illustrations of this which I know of is in the case of an ex-slave from Virginia whom I met not long ago in a little town in the state of Ohio.
I found that this man had made a contract with his master, two or three years previous to the Emancipation Proclamation, to the effect that the slave was to be permitted to buy himself, by paying so much per year for his body; and while he was paying for himself, he was to be permitted to labor where and for whom he pleased. Finding that he could secure better wages in Ohio, he went there. When freedom came, he was still in debt to his master some three hundred dollars.
Notwithstanding that the Emancipation Proclamation freed him from any obligation to his master, this black man walked the greater portion of the distance back to where his old master lived in Virginia, and placed the last dollar, with interest, in his hands.
In talking to me about this, the man told me that he knew that he did not have to pay the debt, but that he had given his word, and his word he had never broken."
Moving forward, can you be a person that never breaks your word?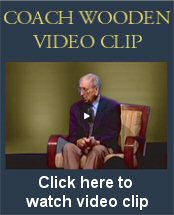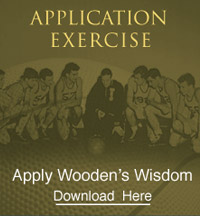 COACH'S FAVORITE POETRY AND PROSE
A New Year's Wish
May all your little cares depart
By which your heart is troubled;
May perfect peace supplant the smart,
And all your joys be doubled.
May every wish you have come true,
And every sky above be blue.

May every foe become your friend,
And every wrong be righted;
And may your paths that wind and bend
With sunshine all be lighted.
May love and laughter walk with you,
With ne'er a tear the whole year through.

Good health, good friends, good luck, I pray
That you will always know,
With lips to kiss at close of day,
And eyes with love aglow.
Where 'er you go, a hand clasp true,
This is my New Year's wish for you.

Edgar Albert Guest (1881-1959)