SELF-DEVELOPMENT + SELF ACCOUNTABILITY = SELF RELIANCE (BOOKER T. WASHINGTON PART TWELVE)

Booker T. Washington was an American educator, author, orator, and adviser to several presidents of the United States. Between 1890 and 1915, he was the dominant leader of American educational innovation and reform.
Dr. Washington believed to develop students to their fullest they should be accountable to pay for part of their educational expenses by working, so they could develop the skills needed to become self-reliant. This was done at the Hampton Institute which he graduated from in 1876. In 1878 he continued his education at an affluent school in Washington D.C. which had a different and, in Dr. Washington's opinion, a far less productive approach.
Dr. Washington elaborated In his 1901 autobiography, Up From Slavery:
"At the institution I attended in Washington, D.C. I found the students, in most cases, had more money, were better dressed, wore the latest style of all manner of clothing, and in some cases were more brilliant mentally than the students at Hampton. At this institution I found that a large portion of the students by some means had their personal expenses paid for them. At Hampton, the student was constantly making the effort through the industries to help himself, and that very effort was of immense value in character-building. The students at the other school seemed to be less self-dependent (self-reliant). They seemed to give more attention to mere outward appearances. In a word, they did not appear to me to be beginning at the bottom, on a real, solid foundation, to the extent that they were at Hampton. They knew more about Latin and Greek when they left school, but they seemed to know less about life and its conditions as they would meet it at their homes. Having lived for a number of years in the midst of comfortable surroundings, they were not as much inclined as the Hampton students to go into the country districts of the South, where there was little of comfort, to take up work for our people, and they were more inclined to yield to the temptation to become hotel waiters and Pullman-car porters as their life-work."
Are you helping or hurting our youth to become self-reliant?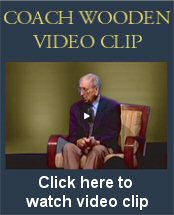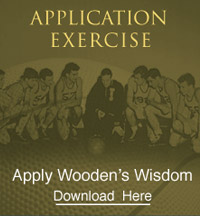 COACH'S FAVORITE POETRY AND PROSE
Along The Paths O' Glory
Along the paths o' glory there are faces new to-day,
There are youthful hearts and sturdy that have found the westward way.
From the rugged roads o' duty they have turned without a sigh,
To mingle with their brothers who were not afraid to die.
And they're looking back and smiling at the loved ones left behind,
With the Old Flag flying o'er them, and they're calling 'Never mind.

'Never mind, oh, gentle mothers, that we shall not come again;
Never mind the years of absence, never mind the days of pain,
For we've found the paths o' glory where the flags o' freedom fly,
And we've learned the things we died for are the truths that never die.
Now there's never hurt can harm us, and the years will never fade
The memory of the soldiers of the legions unafraid.'

Along the paths o' glory there are faces new to-day,
And the heavenly flags are flying as they march along the way;
For the world is safe from hatred; men shall know it at its best
By the sacrifice and courage of the boys who go to rest.
Now they've claimed eternal splendor and they've won eternal youth,
And they've joined the gallant legions of the men who served the truth.

Edgar Albert Guest (1881-1959)