MY FAVORITE DYNAMIC DUO: BOOKER T. WASHINGTON AND JOHN WOODEN: "PROPER PREPARATION FOR ADVERSITY" (BOOKER T. WASHINGTON PART TWENTY THREE)

Booker T. Washington was an American educator, author, orator, and adviser to several presidents of the United States. Between 1890 and 1915, he was the dominant leader of American educational innovation and reform.
The two finest teachers of life skills, character development and teamwork I have encountered are Booker T. Washington and John Wooden. Both men did an excellent job in preparing the people they led to deal with the adversity they would face in the future by specifically describing what those adverse situations might be.
In his book A Game Plan for Life, with Don Yaeger, Coach Wooden described his recruiting approach:
I would tell each student that if he did choose to attend UCLA that he would be very unhappy his first year. You're going to be away from home and your parents," I'd explain. "It's going to be very different academically and you're going to wish you had gone someplace else. But let me tell you this: If you had gone someplace else, it would be the same thing and you'd wonder what would have happened if you'd gone to UCLA. So, there you go. Think it over."
In the same way at the beginning of the school year Booker T. Washington gave his students a speech which he titled "Rocks Ahead", advising them they may well be disappointed with the classes they were assigned, their roommates, their housing conditions, and a number of other potential "Rocks Ahead."
In his 1902 book, Character Building, Mr. Washington describes how he prepared his students:
"It is the wise individual who prepares himself beforehand for the day of difficulties, for the day of discouragements, for the rainy day. It is the wise individual who makes up his mind that life is not going to be all sunshine.
Running up against difficulties helps to make an individual powerful. One of the reasons you are here is that you may learn to overcome difficulties. They will keep springing up all the time. Just in proportion as you learn to rise above them and trample them under your feet, just in that proportion—will you accomplish the high purpose for which you came here."
Rosy forecasts during the "courtship" of a person can only lead to disappointment and distrust if anything fails to meet their expectations.
Do you prepare others for adversity with the truth?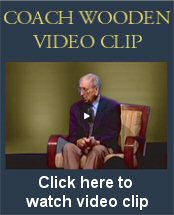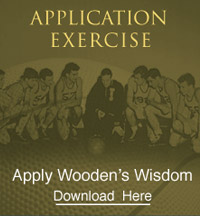 COACH'S FAVORITE POETRY AND PROSE
The Road To Joy
I do not ask for roses all the time,
For blue skies bending o'er me every day,
I do not ask for easy hills to climb,
And always for my feet a pleasant way.
In laughter I would not spend all my life,
And miss the joy of sweet and sacred pain;
I want to know life's burden and its strife,
And feel upon my cheek the splash of rain.

I merely pray for strength enough to bear
My burdens, and to tread the rugged way;
To keep the right, howe'er beset with care,
To stand, unflinching, face front, to the fray.
And I would claim life's roses for my own,
But I would win my right to know their sweet;
To level paths I'd march my way alone,
For victory I'd venture with defeat.

Edgar Albert Guest (1881-1959)