MY FAVORITE DYNAMIC DUO: BOOKER T. WASHINGTON AND JOHN WOODEN: "PEOPLE ARE IMPRESSED WHEN YOU DON'T TRY TO IMPRESS THEM." (BOOKER T. WASHINGTON PART TWENTY FOUR)

Booker T. Washington was an American educator, author, orator, and adviser to several presidents of the United States. Between 1890 and 1915, he was the dominant leader of American educational innovation and reform.
The two finest teachers of life skills I have encountered are Booker T. Washington and John Wooden.
John Wooden never tried to impress anybody. Ronald Gallimore described Coach Wooden's communication at practice this way: What he said to individuals was brief, sharply etched and rarely interrupted the flow of the action. It was always instructive. There were no lectures, no extended harangues. He rarely spoke longer than 20 seconds. His demonstrations were rarely longer than five seconds but of such clarity they left an imagery in memory much like a textbook sketch. At practice, Coach liked his communications to be between 5 and 10 seconds.
John Wooden had no desire to impress you with long speeches. He instructed and influenced you with his clarity and conciseness.
In his 1902 book, Character Building, Mr. Washington describes how he prepared his students to communicate clearly:
"Be very sure that you are simple in your words and your language. If you have anything to write, write it in the plainest manner possible. Use just as few words as possible, and as simple words as possible. If you can get a word with one syllable that will express your meaning, use it in preference to one of two syllables. If you cannot get a suitable word of one syllable, try to get one of two syllables instead of three or four. Make your words just as short as possible, and your sentences as short and simple as you can make them.
There is great power in simplicity, simplicity of speech, simplicity of life in every form. The world has no patience with people who are superficial, who are trying to show off, who are trying to be what the world knows they are not."
Are you clear and concise?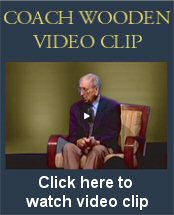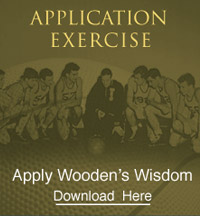 COACH'S FAVORITE POETRY AND PROSE
Motherhood
I wonder if he'll stop to think,
When the long years have traveled by,
Who heard his plea: 'I want a drink!'
Who was the first to hear him cry?
I wonder if he will recall
The patience of her and the smile,
The kisses after every fall,
The love that lasted all the while?
I wonder, as I watch them there,
If he'll remember, when he's grown,
How came the silver in her hair
And why her loveliness has flown?
Yet thus my mother did for me,
Night after night and day by day,
For such a care I used to be,
As such a boy I used to play.
I know that I was always sure
Of tenderness at mother's knee,
That every hurt of mine she'd cure,
And every fault she'd fail to see.
But who recalls the tears she shed,
And all the wishes gratified,
The eager journeys to his bed,
I took for granted, just as he,
The boundless love that mother gives,
But watching them I've come to see
Time teaches every man who lives
How much of him is not his own;
And now I know the countless ways
By which her love for me was shown,
And I recall forgotten days.
Perhaps someday a little chap
As like him as he's now like me,
Shall climb into his mother's lap,
For comfort and for sympathy,
And he shall know what now I know,
And see through eyes a trifle dim,
The mother of the long ago
Who daily spent her strength for him.

Edgar Albert Guest (1881-1959)