MY FAVORITE DYNAMIC DUO: BOOKER T. WASHINGTON AND JOHN WOODEN: "OVERCOME DISCOURAGEMENT. DON'T LET DISCOURAGEMENT OVERCOME YOU." (BOOKER T. WASHINGTON PART TWENTY EIGHT)

"Don't Whine, Don't Complain, Don't Make Excuses." - Joshua Wooden
Booker T. Washington and John Wooden would not allow their students to think like victims! From his 1902 book, Character Building, here is Booker T. Washington's message:
"Many people have failed to succeed because they became discouraged.
Some students become discouraged because of their classroom studies. They find that they cannot understand the teacher, or they think they find that the teacher does not understand them. Some students think that they are entirely misunderstood by their classmates. They feel that they are without friends.
There are not a few of you who get discouraged because you feel that you belong to a despised race; that for a long time you have been trampled upon because of your color, and because of certain peculiar characteristics; that you have been neglected or oppressed, and that there is no reason why you should make an effort to go forward; that you belong to a race that is doomed to disappointment, to stay under, and to not succeed.
Some of you become discouraged and despondent because of poverty. You shiver, in many cases, by reason of the cold, while others are comfortable and nicely dressed. Sometimes you are even ashamed to show yourself in public, because of the appearance of the old coat, or trousers, or shoes that you have to wear.
Some of you become discouraged because you find yourselves without the proper books. Some of you cannot get the money needed to purchase books, a toothbrush, and other necessary things.
You are discouraged at this point and at that point, and you feel that nobody's lot is as hard as your own. You become dissatisfied, and you feel like giving up.
I want to suggest to you that this very thing of discouragement, as an element in life, is for a purpose. If you will make up your minds that you are going to overcome the obstacles and the difficulties by which you are surrounded, you will find that in every effort you make to overcome these difficulties you are growing in strength and confidence.
Almost every person who has grown to any degree of usefulness has been a person who has risen by overcoming obstacles, by removing difficulties, by resolving that when he/she met discouragements they would not give up.
Make up your minds that you are going to overcome every discouragement, and that you are not going to let any discouragement overcome you.
Those of you who have been inclined to be moody and morose, or have been inclined to feel that the whole world is against you, that there is no use for you to try to elevate yourselves, make up your minds that your future is just as bright as that of anybody else. Do this, and you will find that you have it in your own power to make your future bright or gloomy, just as you desire."
Are you choosing to make your future bright or gloomy?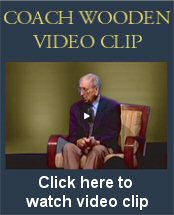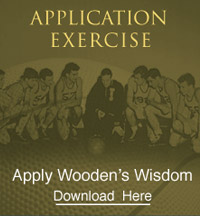 COACH'S FAVORITE POETRY AND PROSE
Denial
I'd like to give 'em all they ask—it hurts to have to answer, 'No,'
And say they cannot have the things they tell me they are wanting so;
Yet now and then they plead for what I know would not be good to give
Or what I can't afford to buy, and that's the hardest hour I live.
They little know or understand how happy I would be to grant
Their every wish, yet there are times it isn't wise, or else I can't.
And sometimes, too, I can't explain the reason when they question why
Their pleadings for some passing joy it is my duty to deny.
I only know I'd like to see them smile forever on life's way;
I would not have them shed one tear or ever meet a troubled day.
And I would be content with life and gladly face each dreary task,
If I could always give to them the little treasures that they ask.
Sometimes we pray to God above and ask for joys that are denied,
And when He seems to scorn our plea, in bitterness we turn aside.
And yet the Father of us all, Who sees and knows just what is best,
May wish, as often here we wish, that He could grant what we request.

Edgar Albert Guest (1881-1959)