"INFLUENCE QUOTIENT" (DEL HARRIS PART ONE)

In September of 2022, legendary coach Del Harris will be inducted into the Naismith Basketball Hall of Fame. Over sixty years Coach Harris has displayed excellence at every level, first as a college player, then as a High School, College, NBA, and International Coach. Coach Harris was the head coach of three NBA teams, Houston, Milwaukee, and the Los Angeles Lakers. In a dozen years, eleven of his teams were playoff teams. He won NBA Coach of the Year with the Lakers in 1995. He's been Assistant Coach of three national teams and Head Coach of two national teams, including China in the 2004 Athens Olympics.
Coach Harris has seemingly won every Coaching award possible: National Basketball Coaches Association's Chuck Daly Lifetime Achievement Award, Jerry Colangelo Award for Leadership and Character, Coach John Wooden "Keys to Excellence" Award, Basketball Hall of Fame's John W. Bunn Lifetime Achievement Award, Milligan University Hall of Fame, NAIA Hall of Fame, Earlham College Hall of Fame, and Indiana Basketball Hall of Fame.
Regarding his induction into the Basketball Hall of Fame, Mavericks' coach Jason Kidd said: "When you talk about Del and the impact he's had on the game, he should have been in there a long time ago."
In his excellent book, On Point: Four Steps To Better Life Teams, Coach Harris describes how we all can make a positive contribution to the lives of others, without having to be the designated leader, by having what he describes as a positive Influence Quotient:
"Whether we are the de facto team leader or a role player, each of us would like our Life-Teams to be winning ones, and we should want to influence that end instead of being passive observers. Our goal should be to improve our Influence Quotient as opposed to pushing to be the leader in every situation. The emphasis should be on acknowledging the value of every teammate's role while helping them prepare for times when they will need to step to the front to influence an outcome."
This key idea of evaluating our own Influence Quotient and the Influence Quotient of each team member is critical because it demands a positive contribution (leadership) from everybody, holds everybody accountable and will help us to not tolerate a "bad apple" or "bad apple" behavior.
What's your Influence Quotient?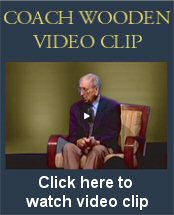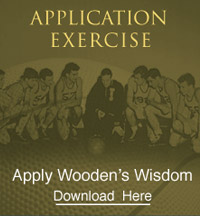 COACH'S FAVORITE POETRY AND PROSE
Living Beauties
I never knew, until they went,
How much their laughter really meant
I never knew how much the place
Depended on each little face;
How barren home could be and drear
Without its living beauties here.
v I never knew that chairs and books
Could wear such sad and solemn looks!
That rooms and halls could be at night
So still and drained of all delight.
This home is now but brick and board
Where bits of furniture are stored.

I used to think I loved each shelf
And room for what it was itself.
And once I thought each picture fine
Because I proudly called it mine.
But now I know they mean no more
Than art works hanging in a store.

Until they went away to roam
I never knew what made it home.
But I have learned that all is base,
However wonderful the place
And decked with costly treasures, rare,
Unless the living joys are there.

Edgar Albert Guest (1881-1959)