"STARTING POINTS" (DEL HARRIS PART TWO)

In September of 2022, legendary coach Del Harris will be inducted into the Naismith Basketball Hall of Fame. Over sixty years Coach Harris has displayed excellence at every level, first as a player, then as a High School, College, NBA, and International Coach.
In his excellent book, On Point: Four Steps To Better Life Teams, Coach Harris describes how we can all make a positive contribution to the lives of others by having the same personal qualities as a great point guard in basketball. Here are Coach Harris's first three starting points:
"A point guard commits to a mission. A point guard has to commit totally to their team's mission. She/He must do their best to get the rest of the team to do so as well. They set the tone for everyone by their actions and attitude. This is the starting point. Without this commitment, the entire process is likely to fall short.
The best point guards are serving-leaders. They lead by serving their teammates. This entails developing a deep humility quotient without sacrificing confidence. A combination of true humility with a healthy self-esteem that is aware of the needs of others is vital. On basketball teams, as well as in the real world, people on point need to get to know those around them and learn what their concerns are.
Point guards demonstrate they care about their teammates. This comes about naturally when they forgo basic self-centeredness and seek to find ways to show concern for their teammates. Not everyone is equally likeable, so it may be necessary to make a conscious effort to act out concern for "difficult" people until genuine concern becomes a reality. Point guards have to demonstrate concern for teammates before teammates open up and reveal the personal struggles or internal angst that may be affecting their performance."
My granddaughter did not want to drink a wonderful pineapple strawberry smoothie I made. I didn't understand. Fortunately, my wife knew her real concern was that prickly parts from the pineapple shell were in the smoothie. Once Grandma explained there were no prickly pieces in the smoothie, my granddaughter proceeded to drink and enjoy three smoothies over the weekend.
Do you really know the individual concerns of each of your team members?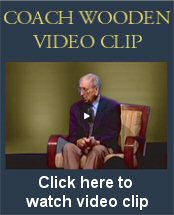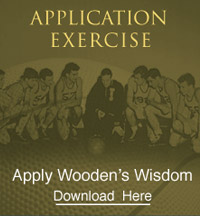 COACH'S FAVORITE POETRY AND PROSE
Story Telling
Most every night when they're in bed,
And both their little prayers have said,
They shout for me to come upstairs
And tell them tales of gypsies bold,
And eagles with the claws that hold
A baby's weight, and fairy sprites
That roam the woods on starry nights.

And I must illustrate these tales,
Must imitate the northern gales
That toss the Indian's canoe,
And show the way he paddles, too.
If in the story comes a bear,
I have to pause and sniff the air
And show the way he climbs the trees
To steal the honey from the bees.

And then I buzz like angry bees
And sting him on his nose and knees
And howl in pain, till mother cries:
'That pair will never shut their eyes,
While all that noise up there you make;
You're simply keeping them awake.'
And then they whisper: 'Just one more,'
And once again I'm forced to roar.

New stories every night they ask.
And that is not an easy task;
I have to be so many things,
The frog that croaks, the lark that sings,
The cunning fox, the frightened hen;
But just last night they stumped me, when
They wanted me to twist and squirm
And imitate an angle worm.

At last they tumble off to sleep,
And softly from their room I creep
And brush and comb the shock of hair
I tossed about to be a bear.
Then mother says: 'Well, I should say
You're just as much a child as they.'
But you can bet I'll not resign
That story telling job of mine.

Edgar Albert Guest (1881-1959)