KEY ELEMENTS OF TEAMWORK (DEL HARRIS PART EIGHT)

In September of 2022, legendary coach Del Harris was inducted into the Naismith Basketball Hall of Fame. Over sixty years Coach Harris has displayed excellence at every level, first as a player, then as a High School, College, NBA, and International Coach.
In his excellent book, On Point: Four Steps To Better Life Teams, Coach Harris says that the first step of Team Building: "Starts when the commitment to being others-oriented is demonstrated. Proving that you care is the first piece of evidence that must be exhibited."
In his book, Coach Harris uses the diagram of a wheel illustrating six steps for team building in a clockwise sequence. Coach Harris described the next five steps this way:
"As individuals perform their roles on a team, in a family, or in a business, they must establish operational relationships. These relationships may grow as people acknowledge their interdependence with other team members. People on all sides will acknowledge the value of others to at least a functional extent. People who express a degree of humility and are willing to acknowledge such dependence will generate reasonably effective communication with the team.
As each person continues to show appreciation for the value of others' contributions, communication becomes easier and more frequent. This engenders the potential for continuing cooperation. People see that the system works, and this provides validation for what they are doing individually and as a unit."
It is not enough for a leader to simply identify the roles of team members. He/she must then make sure that all team members are clear on their interdependency and have a keen appreciation of the details and importance of their teammate's jobs.
The tone of voice a receptionist answers the phone with will directly affect the attitude of the customer has when they are transferred to the CEO or salesperson.
That is why I refer to the person answering the phone as a member of our "First Contact Team" not a receptionist. They know their role is important and their consistent great attitude is admired and appreciated.
Do all your team members appreciate each other, irrespective of rank?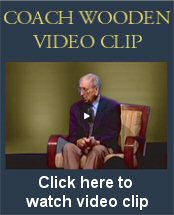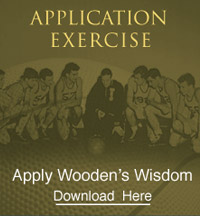 COACH'S FAVORITE POETRY AND PROSE
The Neighborly Man
Some are eager to be famous, some are striving
to be great,
Some are toiling to be leaders of their nation
or their state,
And in every man's ambition, if we only understood,
There is much that's fine and splendid; every
hope is mostly good.
So I cling unto the notion that contented I
will be
If the men upon life's pathway find a needed
friend in me.

I rather like to putter 'round the walks and
yards of life,
To spray at night the roses that are burned and
browned with strife;
To eat a frugal dinner, but always to have a
chair
For the unexpected stranger that my simple
meal would share.
I don't care to be a traveler, I would rather be
the one
Sitting calmly by the roadside helping weary
travelers on.

I'd like to be a neighbor in the good old-fashioned way,
Finding much to do for others, but not over
much to say.
I like to read the papers, but I do not yearn
to see
What the journal of the morning has been
moved to say of me;
In the silences and shadows I would live my
life and die
And depend for fond remembrance on some
grateful passers-by.

I guess I wasn't fashioned for the brilliant
things of earth,
Wasn't gifted much with talent or designed for
special worth,
But was just sent here to putter with life's little
odds and ends
And keep a simple corner where the stirring
highway bends,
And if folks should chance to linger, worn and
weary through the day,
To do some needed service and to cheer them
on their way.

Edgar Albert Guest (1881-1959)