"HOW TEAMMATES BECOME FRIENDS FOR LIFE" (DEL HARRIS PART SEVENTEEN)

In September of 2022, legendary coach Del Harris was inducted into the Naismith Memorial Basketball Hall of Fame. Over sixty years, Coach Harris has displayed excellence at every level, first as a player, then as a High School, College, NBA, and International Coach.
Coach Harris, in his excellent book, On Point: Four Steps To Better Life Teams, does a wonderful job of detailing ten key elements that create teammates who become friends for life:
"A properly integrated person contributes to a good working environment as a good role player or an emerging leader. He seeks to know his associates' personal contexts and helps them improve their performance through attention to detail and proper mentoring when appropriate. When able to do so, a good influencer offers his teammates the opportunity to share a measure of authority and gives affirmation for the good work they do as well as for the people they are becoming. All this perpetuates and fortifies the positive environment.
Having set up an environment that is healthy, we look to the ultimate aim of our Life-Teams: relationships. Team members must seek to build up others on the team, and eliminate the mistrust that selfishness creates. Team members must earn trust by performing consistently in a manner that is true to the overall mission. Then, trust will blossom into stronger, more personal loyalty. When loyalty is nurtured and sustained, a deeper sentiment often emerges: affection or even love. Such affection, or love, creates a unified environment. And unity is the most central element for enduring relationships."
Evaluate yourself and your team on the qualities in bold type.
How many of your teammates will become friends for life?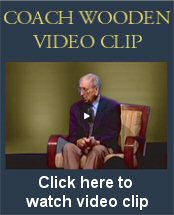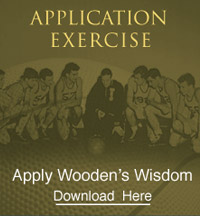 COACH'S FAVORITE POETRY AND PROSE
The Road Ahead or The Road Behind
I think the fates must grin
as we denounce them and insist,
The only reason we can't win
is the fates themselves have missed.
Yet, there lives on the ancient claim-
We win or lose within ourselves,
The shining trophies on our shelves can
Never win tomorrow's game.
So you and I know deeper down
There is a chance to win the crown,
But when we fail to give our best,
We simply haven't met the test
Of giving all and saving none
Until the game is really won.
Of showing what is meant by grit,
Of playing through not letting up,
It's bearing down that wins the cup.
Of taking it and taking more
Until we gain the winning score
Of dreaming there's a goal ahead,
Of hoping when our dreams are dead,
Of praying when our hopes have fled.
Yet, losing, not afraid to fall,
If bravely we have given all,
For who can ask more of a man
Than giving all within his span.
That giving all, it seems to me,
Is not so far from VICTORY.
And so the fates are seldom wrong,
No matter how they twist and wind;
It's you and I who make our fates,
We open up or close the gates
On the ROAD AHEAD or the ROAD BEHIND

George Joseph Moriarty (1884–1964)