ANYTHING IS POSSIBLE (HARRIET TUBMAN)

Harriet Tubman (1822 - 1913) is an extraordinary American hero, an abolitionist and social activist. Born into slavery, Tubman escaped from slavery in 1849 and subsequently made some 13 missions to rescue approximately 70 slaves.
During the American Civil War, she served as a nurse, armed scout, and spy for the Union Army. Tubman became the first woman ever to lead a U.S. Army assault during the Civil War.
In her later years, Tubman was an activist in the movement for women's suffrage and a selfless humanitarian, always helping others while taking nothing for herself. She passed way (at 91) in the Harriet Tubman Home for the Aged which she had opened in 1908 for indigent elderly Afro- Americans.
In the book, "Bound for the Promised Land", Kate Clifford Larson wrote:
"As a slave,Tubman was first hired out to James Cook, who lived on a nearby farm when she was six or seven years old. Cook and his wife were cruel, and her time spent with them (approximately two years) left her ill and physically scarred. As one of her first tasks, Harriet was sent into the nearby marshes to check Cook's muskrat traps. Trapping muskrats would be a difficult task for a young child, but in cold water during the winter trapping season, it would be even more so.
At some point Tubman became sick with measles but was forced to continue working the traps in the cold water. She became gravely ill and was returned home. Her Mother nursed her weakened child back to health, only to have her hired out again and again."
From this beginning rose a person who changed history. A survey at the end of the 20th century named her as one of the most famous civilians in American history before the Civil War, third only to Betsy Ross and Paul Revere.
Harriet taught us: Anything Is Possible!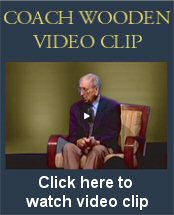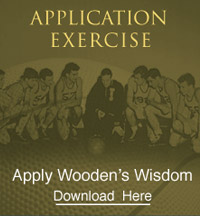 COACH'S FAVORITE POETRY AND PROSE
For Your Child and Mine
Your dream and my dream is not that we shall rest,
But that our children after us shall know life at its best;
For all we care about ourselves—a crust of bread or two,
A place to sleep and clothes to wear is all that we'd pursue.
We'd tramp the world on sunny days, both light of heart and mind,
And give no thought to days to come or days we leave behind.

Your dream and my dream is not that we shall play,
But that our children after us shall tread a merry way.
We brave the toil of life for them, for them we clamber high,
And if 'twould spare them hurt and pain, for them we'd gladly die.
If we had but ourselves to serve, we'd quit the ways of pride
And with the simplest joys of earth we'd all be satisfied.

The best for them is what we dream. Our little girls and boys
Must know the finest life can give of comforts and of joys.
They must be shielded well from woe and kept secure from care,
And if we could, upon our backs, their burdens we would bear.
And so once more we rise to-day to face the battle zone
That those who follow us may know the Flag that we have known.

Your dream and my dream is not that we shall live;
The greatest joys we hope to claim are those that we shall give.
We face the heat and strife of life, its battle and its toil
That those who follow us may know the best of freedom's soil.
And if we knew that by our death we'd keep that flag on high,
For your child and mine, how gladly we would die.

Adapted from Edgar Albert Guest (1881-1959)