YOU DON'T HAVE TO BE DESIGNATED A LEADER TO BECOME ONE (HARRIET TUBMAN)

Harriet Tubman (1822 - 1913) is an extraordinary American hero. Tubman was born into and escaped from slavery. From 1849 to 1860 she went back and rescued over 70 slaves in about 13 expeditions.
When the Civil War broke out in 1861, Tubman went to Port Royal, South Carolina and volunteered as a nurse preparing remedies from local plants and saving soldiers suffering from dysentery and smallpox.
At first, she received government rations for her work, but some thought she was getting special treatment. To ease the tension, she gave up her right to these supplies and paid for them herself. She earned the money selling pies and root beer, which she made in the evenings, to continue her work.
in early 1863, she created and led a team of Union spies through the land around Port Royal. The marshes and rivers in South Carolina were similar to those of the Eastern Shore of Maryland; thus, her knowledge of covert travel and subterfuge among potential enemies was put to good use. The scout team she assembled mapped the unfamiliar terrain and retrieved intelligence from inhabitants. Her work provided Colonel James Montgomery with the key intelligence he needed to capture Jacksonville, Florida.
Later that year, Tubman became the first woman to plan and lead an armed assault during the Civil War. Montgomery and his troops conducted the assault on a collection of plantations along the Combahee River.
On the morning of June 2, 1863, Tubman guided three steamboats around Confederate mines in the waters leading to the shore.
Once ashore, the Union troops set fire to the plantations, destroying infrastructure, and seizing thousands of dollars' worth of food and supplies.
When the steamboats sounded their whistles, slaves throughout the area understood that they were being liberated. Tubman calmed and guided those fleeing slavery as they stampeded the boats. As Confederate troops raced to the scene, steamboats packed full of people escaping slavery took off toward Beaufort.
More than 750 slaves were rescued in the Combahee River Raid. Most of the newly liberated men went on to join the Union army.
Tubman was not "put in charge". She "took charge".
Are you leading or making excuses?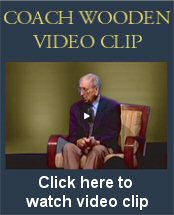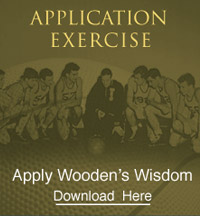 COACH'S FAVORITE POETRY AND PROSE
Thank You
It's a bigger thing you're doing than the most of us have done;
We have lived the days of pleasure; now the gray days have begun,
And upon your shoulders fall the burdens of the strife;
Yours must be the sacrifices of the trial time of life.
Oh, I don't know how to say it, but I'll never think of you
Without appreciating the work you do.

I have never known a moment that was fraught with real care,
Save the hurts and griefs of sorrow that all mortals have to bear;
With the gay and smiling marchers I have tramped on pleasant ways,
And have paid with feeble service for the gladness of my days.
But to you has come a summons, yours are days of sacrifice,
And for all life has of sweetness you must pay a bitter price.

People have fought and died before me, they must fight and die to-day,
I have merely taken pleasures for which others had to pay;
I have been a man of laughter, there's no path my feet have made,
I have merely been a marcher in life's gaudy dress parade.
But you wear the garb of service, you have splendid deeds to do,
Thank You!

Adapted from the Poem "Envy" by Edgar Albert Guest (1881-1959)