"ALWAYS DETERMINED NEVER DISCOURAGED" (SOJOURNER TRUTH)

Sojourner Truth was an American abolitionist and women's rights activist who was born into slavery in 1797.
Late in 1826, Truth escaped to freedom with her infant daughter, Sophia. In 1828 Truth learned that her son Peter, then five years old, had been sold by her former owner John Dumont to Solomon Gedney and then illegally resold to an owner in Alabama.
Truth immediately took off barefoot (as she had no shoes) and ran the ten miles to New Paltz, NY and confronted the wives of Dumont and Gedney. They laughingly admonished her, reminding her she had no money and no power.
Truth, who couldn't read or write, sought help from a Quaker family who saw that she was taken and set down near Kingston, with directions to go to the Court House, and enter a complaint to the Grand Jury.
Failing to find this man "Grand Jury" she, because of her persistence, was directed to the room where the Grand Jury was meeting and told her story. They issued a writ against Solomon Gedney and instructed her to give it to the constable back in New Paltz. Truth ran, barefoot, the nine miles and did so.
Gedney, getting word of his imminent arrest, hid himself and spent six months going to Alabama and back to return Peter to New York and avoid jail time.
On his return, Gedney tried to hide the child. Truth was offered $300 to forget the matter. She refused.
Her new lawyer, Mr. Demain, told Truth he would need $5 to litigate her son's return. Truth said she had no money. Demain told her to borrow it. Truth, still barefoot and penniless, ran the twenty-mile round trip to the Quakers and back returning with the fee.
Truth became the first black woman to go to court against a white man and win a case. Her son was returned to her.
A memorial bust of Truth was unveiled in 2009 in Emancipation Hall in the Visitor Center in the U.S. Capitol. She is the first African American woman to have a statue in the Capitol building.
Are you always determined and never discouraged?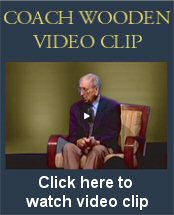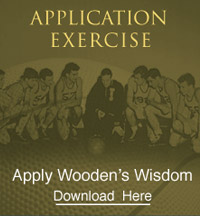 COACH'S FAVORITE POETRY AND PROSE
The Loss Is Not So Great
It is better as it is: I have failed but I can sleep;
Though the pit I now am in is very dark and deep
I can walk to-morrow's streets and can meet to-morrow's men
Unashamed to face their gaze as I go to work again.

I have lost the hope I had; in the dust are all my dreams,
But my loss is not so great or so dreadful as it seems;
I made my fight and though I failed I need not slink away
For I do not have to fear what another man may say.

They may call me over-bold, they may say that I was frail;
They may tell I dared too much and was doomed at last to fail;
They may talk my battle o'er and discuss it as they choose,
But I did no brother wrong- I'm the only one to lose.

It is better as it is: I have kept my self-respect.
I can walk to-morrow's streets meeting all men head erect.
No man can charge his loss to a pledge I did not keep;
I have no shame to regret: I have failed, but I can sleep.

Edgar Albert Guest (1881-1959)