BE MORE CONCERNED WITH WHAT YOU CAN DO FOR OTHERS THAN WHAT OTHERS CAN DO FOR YOU. YOU'LL BE SURPRISED AT THE RESULTS
This favorite maxim of Coach Wooden's provides a clear description of what an individual's attitude should be in order to be a great teammate.
Team spirit is reflected in everyday action, not just talk.
In his book Levitation's View, former UCLA All-American Willie Naulls described a road trip his team took with Coach Wooden in 1953 that demonstrated team spirit in its truest sense:
Christmas holiday season of my sophomore year found me, at the age of 19, boarding an airplane at the Los Angeles airport, destination Lexington, Kentucky.
Our team was a traveling group of about 12 players; Coach Wooden; one assistant; our trainer Ducky Drake and one manager.
Our mission, as I found out later, was not only to play in the University of Kentucky Invitational Holiday Basketball Tournament, but also to integrate Lexington and its hotel, movie theater and basketball pavilion.
It should be noted that Coach Wooden had brought his 1951 team with two African-American players to play at the University of Kentucky as well.
This was significant since Kentucky's league, the Southeastern Conference, would not have its first black scholarship athlete until 1966; Perry Wallace of Vanderbilt. Mr. Wallace is currently a professor of law at the Washington College of Law.
Willie continued his account as follows:
From the airport in Lexington, we were bussed together to the hotel downtown where we would be staying. What's the big deal? Well, Johnnie Moore (another player covered with black skin) and I sat at the front of the bus in Lexington, Kentucky and in front of all our teammates.
Coach and Ducky sat in the front seats on the other side of the bus. John and I hadn't planned it that way, but the front seat simply had more legroom and we boarded the bus first. A first in the front row of a public or private bus occupied by African-Americans and Anglo-Americans in Lexington, Kentucky.
We all stayed together in the Lexington Hotel, a first in that town. Management would not let the spirit of integration sleep in their rooms, so we were relegated to the basement's boiler room on little cots.
I watched my teammates as they made jokes about the accommodations, but never complained. The humiliation was born by each of us - black and white together. We took turns showering and ate together in a special banquet room. A first in Lexington, Kentucky.
We went to their movie theater and sat together-a first in that little college town. Coach was there beside us.
We played as an integrated team in their basketball arena. Coach was there to guide us.
This story demonstrates great teammates who were more concerned with what they could do for each other than what they could do for themselves.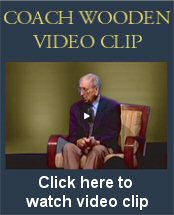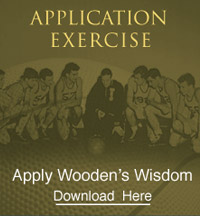 COACH'S
Favorite Poetry
AND PROSE


TEAM SPIRIT
I have awed at a solo performance,
And spectacular flashy display,
But I crave for the best
And my eyes are more blessed,
When an unselfish team makes a play.

A play that's so perfect and simple,
With the weaving of role with a role-
Every piece partly seen,
Like a fine-tuned machine,
And you notice not one, but the whole.

Like an orchestra tuned to perfection,
Where harmonious beauty is found,
Every note has a quest-
To be part of the rest,
So the whole is a masterpiece sound.

Every wild one, once blinded by glory,
Is now cured and is one of the tame.
He receives his esteem,
As a part of the team,
And is eager to sacrifice fame.

It's amazing what teams have accomplished.
It's astounding how much they have done,
When the ultimate call,
Is when one is for all,
And the credit is reached for by none.


Swen Nater