THE LEADER MAKES THE WORLD A BETTER PLACE BY HELPING OTHERS
This idea is from an essay The Art of Leadership in the book The Art of Living by Wilferd A. Peterson, Coach Wooden's favorite text on Leadership.
One of Coach Wooden's favorite role models was Mother Theresa, whose quote "A life not lived for others is not a life," served as the bedrock of Coach's lifetime commitment to helping others.
Head coaches John Beilein (Michigan), Mark Few (Gonzaga) and John Thompson III (Georgetown) attended the 2013 Wooden Awards because each had a player named to the Wooden Award All American team. Bill Self (Kansas) attended to receive the Legends of Coaching Award.
All these coaches are highly respected for their amazing accomplishments on the court.
I found their work as leaders off the court more inspiring and great examples of living up to the high standard of servant leadership.
Coach Beilein and his wife, Kathleen are committed ambassadors of the Saint Louis Center, a residential community for boys, men and women who suffer from intellectual and developmental disabilities.
Coach Beilein has hosted residents from the center, helped raise money and taken his players there to visit.
Coach Few and his wife Marcy have raised 5.4 million dollars in their Coaches vs. Cancer efforts in Spokane. The Fews were inspired ten years ago by Juli Boeheim, wife of Syracuse coach Jim Boeheim.
The Gonzaga players are regular visitors to the Ronald McDonald House, the Shriners Hospital and other local charities. This tradition of giving was started by Coach Few's predecessors Dan Fitzgerald and Don Monson.
In 2007, Coach Thompson and his wife Monica established the John Thompson III Foundation, which supports recently established non-profits that serve at-risk children and families. Their primary focus is on education and healthcare for families.
In 2006, Coach Self and his wife, Cindy, established the Assists Foundation, an organization that serves as a fundraising conduit for organizations that serve a variety of youth initiatives. The mission of Assists is to help provide young people access to better lives.
Coach Self and his players are active, valued participants in the efforts of the Special Olympics.
I chose these four coaches as examples, because I happened to have attended the Wooden Award with them. I became aware of their work as a result of research, as none of them mentioned it or has sought any publicity for themselves.
There should be a pregame charity spotlight on the coaches prior to every college basketball broadcast.
Mother Theresa would be proud!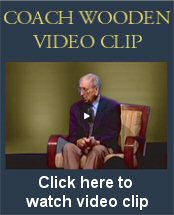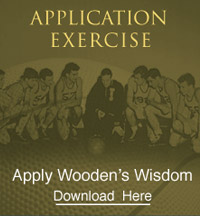 COACH'S
Favorite Poetry
AND PROSE


Helping Others
If you do the best you can
You'll always be repaid
Good things come to those that wait
This is the law God made

So think about what you can do
To help somebody else
You'll be repaid in many ways
And be proud of yourself!!

Mary Reynolds


Giving Without Expectation

Never give a gift with the expectation to get.
Never love someone while expecting to forget.
Like the sun, who gives warmth and light for you,
Never complain, no matter what you do.

The river gives you life and water, but never regret.
Why are we so little? Asking for returns without respect.
Whatever you give, in disguise it comes back to you.
If you hurt someone, someway you're hurting you.

Dr. Debasish Mridha