REAL WEALTH COMES TO THOSE WHO LEARN THAT THEY ARE PAID BEST FOR THE THINGS THEY DO FOR NOTHING
This favorite quote of Coach Wooden's reflects a theme that Coach emphasized over and over again: You cannot live a perfect day without doing something for someone without a thought of repayment.
The following are some other famous quotes that make the same point:
A man wrapped up in himself makes a very small bundle. - Benjamin Franklin
If you want to lift yourself up, lift up someone else. - Booker T. Washington
It is quite inspiring to note that Philanthropy (the active effort to promote human welfare) is at an all time high as we begin 2015.
People in America are giving more of their time and money to help others than at any time in our history.
As of 1960 the estimate of Americans' total giving for philanthropic purposes was approximately $11 billion (approximately $88 billion in today's dollars). By 2005 that figure was $250 billion and by 2014 that figure was $335 billion. Since 2009 giving has increased by 22%.
Here are some modern philanthropic highlights:
In 1999, Microsoft executive Bill Gates and his wife Melinda contributed three gifts totaling $16 billion dollars to create America's largest foundation–the Bill and Melinda Gates Foundation, dedicated to teaming up with partners around the world to take on some tough challenges: extreme poverty and poor health in developing countries, and the failures of America's education system. Their lifetime giving now totals $30.2 billion.
In 2006, Warren Buffett announces a gift of $43.5 billion in Berkshire Hathaway stock to a number of private foundations and charities. The largest disbursement is to the Bill & Melinda Gates Foundation ($31 billion), making it the largest single charitable gift in history.
Mr. Buffett has now committed that his entire Berkshire Hathaway holding, upwards of $58 billion, will be donated before or at the event of his death, with a further mandate that it will be put to use within ten years of the latter.
In 2012, Mark Zuckerburg (Facebook) takes the position that young entrepreneurs should give now, not wait.
Mark Zuckerberg and his wife, Priscilla Chan, were the most generous American philanthropists in 2013, with a donation of 18 million shares of Facebook stock, valued at more than $970 million, to a Silicon Valley nonprofit.
All of us can make a positive contribution, as Mother Theresa said:
If you can't feed a hundred people, then feed just one.
And as Aesop pointed out, remember:
No act of kindness, no matter how small, is ever wasted.-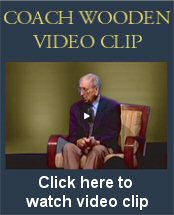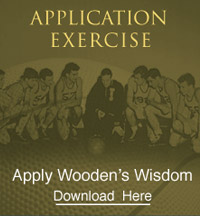 COACH'S
Favorite Poetry
AND PROSE
Renascence
(Part Three)
Deep in the earth I rested now;
Cool is its hand upon the brow
And soft its breast beneath the head
Of one who is so gladly dead.
And all at once, and over all
The pitying rain began to fall;
I lay and heard each pattering hoof
Upon my lowly, thatchèd roof,
And seemed to love the sound far more
Than ever I had done before.
For rain it hath a friendly sound
To one who's six feet under ground;
And scarce the friendly voice or face:
A grave is such a quiet place.
The rain, I said, is kind to come
And speak to me in my new home.
I would I were alive again
To kiss the fingers of the rain,
To drink into my eyes the shine
Of every slanting silver line,
To catch the freshened, fragrant breeze
From drenched and dripping apple-trees.
For soon the shower will be done,
And then the broad face of the sun
Will laugh above the rain-soaked earth
Until the world with answering mirth
Shakes joyously, and each round drop
Rolls, twinkling, from its grass-blade top.
How can I bear it; buried here,
While overhead the sky grows clear
And blue again after the storm?
O, multi-colored, multiform,
Beloved beauty over me,
That I shall never, never see
Again! Spring-silver, autumn-gold,
That I shall never more behold!
Sleeping your myriad magics through,
Close-sepulchred away from you!
O God, I cried, give me new birth,
Upset each cloud's gigantic gourd
And let the heavy rain, down-poured
In one big torrent, set me free,
Washing my grave away from me!




Edna St. Vincent Millay