IF YOU LOSE SELF-CONTROL, EVERYTHING WILL FAIL
Coach Wooden expanded on this key idea of his:
Discipline yourself and others won't need to. If you lose self-control everything will fail. You cannot function physically or mentally or in any other way unless your emotions are under control.
Self-control has two parts:
1. Self discipline: practicing good habits without anybody needing to tell you to do things a certain way.
2. Maintaining emotional balance (not being under other's control, but rather under your self control): the actions of others or adverse situations do not make you lose control of your emotions.
Here are a few examples of self discipline. Give yourself a score of 1 to 10 (10 being the best) to gage your self-discipline.
I am very good at planning things carefully.
I usually don't take shortcuts. I am thorough and I do it right the first time.
I usually do one kind deed a day for somebody who cannot do anything for me.
I am reliable. My actions almost always reflect my promises.
I don't interrupt people while they are speaking.
I don't think about what I'm going to say next when the other person is talking.
I give people my complete attention when they speak to me. I do not continue looking at a computer screen, phone or something else.
I usually take at least 15 to 20 minutes a day to rest my mind/reflect/meditate.
I regularly take time for physical activity or exercise.
Here are a few examples of emotional balance. Give yourself a score of 1 to 10 (10 being the best) to gage your self-control.
I don't whine or complain.
I usually keep my emotional balance. I don't lose my self control when I get angry. I keep good control of my tone of voice.
I don't worry about things I can't control.
When others lose their self control and are not nice to me I don't get upset. I am under self control, not others control.
I don't hang on to bad feelings or disappointments for a long time.
When something bad happens, I move on ahead quickly with a positive attitude.
When faced with a bad situation, I usually look for the advantage in the disadvantage; take it on with a positive attitude and get in the solutions department.
Self-Control is not easy, but it is very valuable.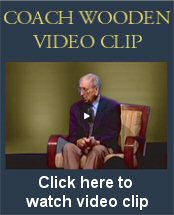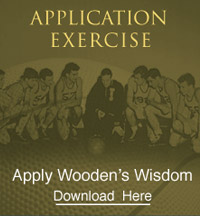 COACH'S
Favorite Poetry
AND PROSE
Some Truths
"The heights by great men reached and kept,
Were not attained by sudden flight.
But they, while their companions slept,
Were toiling upward in the night."

"The man who once most wisely said,
'Be sure you're right, then go ahead,'
Might will have added this to it,
Be sure you're wrong before you quit."

"If you can't be a highway, then just be a trail,
If you can't be a sun, be a star;
It isn't by size that you win or fail,
Be the best of whatever you are."

"A good thing to remember
And a better to do,
Is to work with the construction gang,
And not the wrecking crew."




Henry Wadsworth Longfellow