A SETBACK IS A SETUP FOR A COMEBACK
In John Wooden's first seventeen seasons at UCLA, his teams appeared in the NCAA Tournament five times and posted a record of three wins and nine losses.
Bill Gates' first company, Traf-O-Data (a device which could read traffic tapes and process the data), failed miserably. When Gates and his partner, Paul Allen, tried to sell it, the product wouldn't even work.
Stephen King's first novel was rejected 30 times. King gave up and threw his first book in the trash. His wife, Tabitha, retrieved the manuscript and urged King to finish it. Now, King's books have sold over 350 million copies and have been made into countless major motion pictures.
Not one record label would sign Jay-Z. He created his own label: Roc-A-Fella Records. Forbes has estimated his net worth at $500 million, and TIME ranked him at one of their 2013 Most Influential People in the World.
Vincent Van Gogh only sold one painting in his lifetime. Even though he made no money, he still painted over 900 works of art.
Steven Spielberg couldn't get into the film school of his choice. He was rejected from USC twice. He is now a trustee of the university.
J.K. Rowling was a divorced, single mom living on welfare when she had the idea for the Harry Potter books. She walked her baby in its stroller until it fell asleep, then rushed to the nearest café to get out as many pages as she could before the baby woke up. She is now revered as the creator of a global franchise and one the richest women in the world.
Albert Einstein, Alexander Graham Bell, Leonardo da Vinci, Thomas Edison, Walt Disney and Winston Churchill are all said to have displayed signs of learning disabilities. They did poorly in school. They were told they were talentless, unteachable, and that they would never amount to anything beyond "mediocre."
Beethoven began to lose his hearing at the height of his career and eventually became completely deaf. He sawed the legs off his piano so he could set it on the floor and feel the vibrations as he played. His Symphony No. 9, of which he never heard a single note, is one of the best-known works of classical music.
It's enough to make you hope for a setback!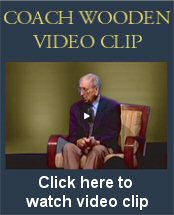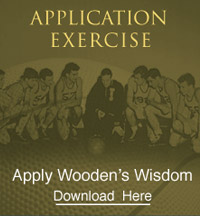 COACH'S
Favorite Poetry
AND PROSE
Thinking Happiness
Think of the things that make you happy,
—Not the things that make you sad;
Think of the fine and true in mankind,
—Not its sordid side and bad;
Think of the blessings that surround you,
—Not the ones that are denied;
Think of the virtues of your friendships,
—Not the weak and faulty side;

Think of the gains you've made in business,
—Not the losses you've incurred;
Think of the good of you that's spoken,
—Not some cruel, hostile word;
Think of the days of health and pleasure,
—Not the days of woe and pain;
Think of the days alive with sunshine,
—Not the dismal days of rain;

Think of the hopes that lie before you,
—Not the waste that lies behind;
Think of the treasures you have gathered,
—Not the ones you've failed to find;
Think of the service you may render,
—Not of serving self alone;
Think of the happiness of others,
—And in this you'll find your own!




Robert E. Farley