MUCH OF WHAT WE SEE DEPENDS ON WHAT WE ARE SEEKING
In 1892 the English banker, author, politician, scientist and philanthropist John Lubbock wrote in his book, The Beauties of Nature and the Wonders of the World We Live in:
"What we do see depends mainly on what we look for. ... In the same field the farmer will notice the crop, the geologists the fossils, botanists the flowers, artists the coloring, sportsmen the cover for the game. Though we may all look at the same things, it does not all follow that we should see them."
Coach Wooden often told the story of his friend Bob from Indiana, who upon arriving at Coach's office on the UCLA campus, shared what he thought was important information:
Johnny, these people in California aren't as friendly as they are back home, Coming over here this morning I met a lot of people and not a single person spoke to me. That would have never happened back home.
Did you speak to any of them? Coach asked.
Well, no, Bob said, I didn't know them.
On April 18, 2017 five families were given a free tour of New York City by Real New York Tours as a gesture of good will. All of the families had fled the war in Syria where they had moved almost daily to avoid bombings.
The women in hijabs of red, black and blue, the teenage boys in baseball caps speaking Arabic blended seamlessly into New York City's spring tourist parade. In Central Park, two cousins bounded up the ancient rocks, no longer displaced persons, but 9-year-old conquerors of a famous playground. The group took turns posing with the Statue of Liberty in the background. "Freedom is good," Rihab Taki, a 33-year-old mother of four, said through a translator.
In an interview after the tour, which had included a boat ride around the Statue of Liberty, museum tours and bus rides, one of the fathers was asked eagerly by a television reporter: "So after all this what do you like best about America?"
The father smiled genuinely and replied: "No bombs."
This father had seen what he was seeking.
What are you looking for?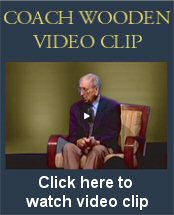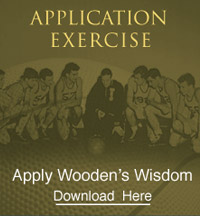 COACH'S FAVORITE POETRY AND PROSE
Reward
Fate used me meanly; but I looked at her and laughed,
That none might know how bitter was the cup I quaffed.
Along came Joy, and paused beside me where I sat,
Saying, 'I came to see what you were laughing at.'

Ella Wheeler Wilcox
If there is righteousness in the heart
There will be beauty in the character;
If there is beauty in the character
There will be harmony in the home;
When there is harmony in the home
There will be order in the nation;
When there is order in the nation
There will be peace in the world.

Sai Baba