HOW NOT TO BE AVERAGE
One of Coach Wooden's favorite quotes was from an English mathematician and philosopher, Alfred North Whitehead:
"Being average means you are as close to the bottom as you are to the top."
In 2016 Missouri State made 70.1% of their free throws. They ranked 176th out of 351 schools. They were average with 175 schools better and 175 schools worse.
In 2016 LIU- Brooklyn made 34.8% of their three point shots. They ranked 176th out of 351 schools. They were average with 175 schools better and 175 schools worse.
In sports or business, it is easy at times to take some comfort in being average. It might be a sales person who is relieved that he/she is matching the company average in sales per month or a retail outlet that is relieved that their average unit sale is in line with the company average.
Coach Wooden did not believe this was a good way to measure success. In his book Wooden, with Steve Jamison, Coach Wooden described his approach: "Perfection is what you are striving for, but perfection is an impossibility. However, striving for perfection is not an impossibility."
Step one in not being average is constant change. The person who rejects change is the designer of decay. Asking: "What are we going to do differently?" doesn't mean you are saying something is wrong. Individual independent thinking should be encouraged. Albert Einstein said: 'It is important to foster individuality for only the individual can produce the new ideas."
Step two in not being average is constant improvement. Missouri State's free throw % in 2016 was 2.3% better than 2015. LIU- Brooklyn's three point % was 5.1% better than the previous season. The challenge for both teams, like all businesses, is to build on that and continue to improve. As Mark Twain said: "Continuous improvement is better than delayed perfection.*
Step three in not being average is you must act and act with knowledge, imagination and attention to detail, with doable but effective simplicity as a goal. Mr. Whitehead provides us more good advice: "The art of progress is to preserve order amid change and to preserve change amid order."
Satchel Paige said: "No person can avoid being born average, but nobody has to stay average."
Are you going to choose being average or choose to constantly change, constantly improve and constantly take action?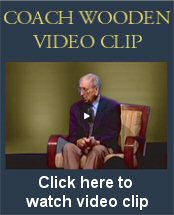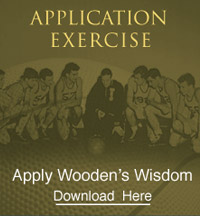 COACH'S FAVORITE POETRY AND PROSE
The Person Who's Down
It is well enough to cheer for the sister or brother who is up,
It is fine to praise the one who has captured victory's cup;
But don't keep your kind words always for the person who's won renown,
For the person who really needs them is the one who is down.

Give a cheer when folks deserve it, shout your praise for them to hear,
Don't reserve your admiration till a person is on their bier,
But remember as you wander every day about the town
That a kind word will work wonders for the sister or brother who is down.

For the person on top is happy, and has a thousand friends,
They can always get a kind word, no matter where they wend,
But the sister or brother who is striving to attain a laurel crown
Often needs a friend to help them. Don't neglect the sister or brother down.

Edgar Albert Guest (1881 to 1959)