KEEP SHOWING UP (Connie Mack)
If you are ever discouraged and feel like giving up you can take the example of the Patron Saint of Baseball, Connie Mack, and turn things around if you: Keep Showing Up!
Connie Mack was the longest-serving manager in Major League Baseball history (also a player and team owner). Mack holds the records for wins (3,731), losses (3,948), and games managed (7,755), with his victory total being almost 1,000 more than any other manager.
Here are some highlights that show how no matter what happened he: Kept Showing Up
1884 lost his job: Connie Mack was born in 1862 and began working summers in local cotton mills at age 9 to help support his family. He quit school after completing the eighth grade at age 14, going to work full-time to contribute to the family's support. In 1884 he became unemployed when the shoe factory he worked at shut down.
1884 rejected as minor league player by three teams: Mack read in a Boston newspaper that a group of baseball enthusiasts in Connecticut had met and formed the Connecticut State League. He personally called on the managers of all three clubs but no one was interested. "Ya ain't got enough flesh on ya bones; they'd be knockin' ya down," one manager said harshly. "They haven't knocked me down so far," said Connie. "And if they do, I'll lose no time picking myself up."
1884 - 1889 he found minor league teams to play on. Kept Showing Up
1889 lost his life savings.
Mack invested his entire life savings of $500 in the
Buffalo
team of the new
Players' League
, the Bisons. The Players' League went out of business after only a year, and Mack lost his job and his whole investment.
1890 - 1894 bounced back, played for Pittsburgh Pirates. 1894-1896 Player coach.
1896 fired as manager of Pittsburgh Pirates after three successful seasons.
1897 to 1900 managed minor league team. Kept Showing Up
1901 Mack became manager
, treasurer and part owner of the new American League's
Philadelphia Athletics
. He managed the Athletics through the 1950 season. He retired at the age of 87.
Mack won nine pennants (2nd most ever) and appeared in eight
World Series
, winning five (2nd most ever).
His historic career had many ups and downs. His success was not a straight line but Connie Mack: Kept Showing Up
1910, 1911, 1913 World Series Champs
1915 to 1922 Seven Consecutive American League Last Place Finishes
1929 and 1930 World Series Champs
Connie Mack had a simple plan. He showed a setback is a set up for a comeback if you just Keep Showing Up!
What's your plan?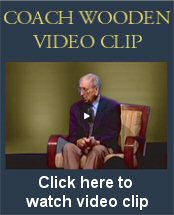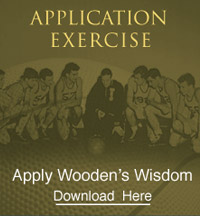 COACH'S FAVORITE POETRY AND PROSE
The Summer Day
Who made the world?
Who made the swan, and the black bear?
Who made the grasshopper?
This grasshopper, I mean-
the one who has flung herself out of the grass,
the one who is eating sugar out of my hand,
who is moving her jaws back and forth instead of up and down-
who is gazing around with her enormous and complicated eyes.
Now she lifts her pale forearms and thoroughly washes her face.
Now she snaps her wings open, and floats away.
I don't know exactly what a prayer is.
I do know how to pay attention, how to fall down
into the grass, how to kneel down in the grass,
how to be idle and blessed, how to stroll through the fields,
which is what I have been doing all day.
Tell me, what else should I have done?
Doesn't everything die at last, and too soon?
Tell me, what is it you plan to do
with your one wild and precious life?
Mary Oliver