THE MENTOR'S MENTOR (Eddie Robinson)
For 56 years Eddie Robinson was the head football coach at Grambling State University. He retired in 1997 with a record of 408 wins, 165 losses, and 15 ties, the second most victories in NCAA Division I history.
Eddie Robinson coached 210 players who went on to play professional football, his teams won seventeen SWAC championships and nine Black National Championships. His football achievements are dwarfed by the completeness of the mentorship he provided to thousands of young people. He made sure his players were in church on Sundays and made sure they woke in time to attend class every morning.
Coach Rob believed in discipline. In his autobiography Never Before Never Again he gave some examples of his approach:
I believe in discipline. It shows you care enough to be involved. I was in my mid 70s ringing cowbells in the dorm at 6:30 AM to make sure the players were out of bed, getting breakfast and making it to class. If a player didn't get up and go to class, we took his meal card for that day. In effect, it cost money, because he would usually have to buy some food.
If we found out that a player missed class he ran the bleachers. Sometimes we would not let them attend events on campus. Most importantly, and as the ultimate weapon, we didn't let them dress for a game if they didn't do what was expected of them. We did whatever we could to keep their attention focused on getting their degree, class by class. Over all my years I thought that most student athletes were smart. It's just that society doesn't ask them to be smart enough.
During Robinson's tenure at Grambling, over eighty percent of his players graduated. The national average for football players was slightly over forty percent.
Coach Robinson also mentored his players with his amazing marriage to Doris Robinson for sixty six years. Coach Rob put it this way:
So many of my players came from broken homes. I did too, but I tried to show them what is possible in a loving relationship. I started courting Doris in seventh grade. I knew she was the one then and she is now. We hold hands. I go home every day for lunch and dinner. I make sure my players see us together. I hope that the example of our love can serve as a source of hope and inspiration for those who think strong families are not so possible.
Coach Robinson gave his players an example of hope, not hate of faith, not fear. Reverend Jessie Jackson said: "Eddie Robinson is an ambassador for our people, not only African Americans but all the American people. He developed minds before he developed muscles."
Eddie Robinson said: "Maybe it's easier to hate and to blame. It's a lot healthier to love and forgive."
What a man! What a message! What's your message?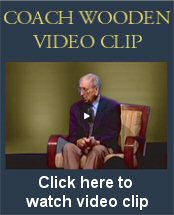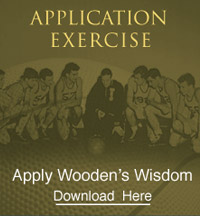 COACH'S FAVORITE POETRY AND PROSE
Sonnet 18
Shall I compare thee to a summer's day?
Thou art more lovely and more temperate.
Rough winds do shake the darling buds of May,
And summer's lease hath all too short a date.
Sometime too hot the eye of heaven shines,
And often is his gold complexion dimmed;
And every fair from fair sometime declines,
By chance, or nature's changing course, untrimmed;
But thy eternal summer shall not fade,
Nor lose possession of that fair thou ow'st,
Nor shall death brag thou wand'rest in his shade,
When in eternal lines to Time thou grow'st.
So long as men can breathe, or eyes can see,
So long lives this, and this gives life to thee.
William Shakespeare, 1564 - 1616