LOOK EACH OTHER IN THE EYE (MIKE KRZYZEWSKI)
Since 1980, Michael Krzyzewski (Coach K) has been the head men's basketball coach at Duke University, where he has led the
Blue Devils
to five NCAA Championships and 12 Final Fours.
On November 15, 2011, Coach K's 903rd victory made him the winningest coach in NCAA Division I men's basketball history. On January 25, 2015, Duke defeated St. John's, 77–68 at Madison Square Garden, as Coach K. became the first Division I men's basketball coach to reach 1,000 wins.
Coach K. was also the coach of the United States men's national basketball team, which he led to three gold medals at the 2008 Summer Olympics, 2012 Summer Olympics, and 2016 Summer Olympics.
Coach K is the ultimate team builder. In his book with Jamie K. Spatola The Gold Standard, Coach K. wrote:
"When you are given the responsibility of building a team, you must make time to form relationships. The single most important factor in bringing a team together is the formation of relationships."
"You have to really know someone in order to bring out the best in them. No matter how clichéd it may sound, a team has to bond. And bonding does not just happen on its own. Time must be dedicated to the process. Conscious effort must be made."
Coach K approaches the process of building relationships with the same attention to detail and laser focus that he approaches the technical aspects of teaching basketball.
In his book Leading with the Heart, Coach K. wrote: "There are five fundamental qualities that make every team great: communication, trust, collective responsibility, caring, and pride. I like to think of each as a separate finger on the fist. Any one individually is important. But all of them together are unbeatable."
All five of these qualities start with relationships based on the truth. In his book The Gold Standard, Coach K. described how he brought this to life with the 2008 Olympic Team:
"Our Standards Meeting— July 20, 2008— Las Vegas, Nevada: Our team and staff had just gathered in Las Vegas for our first team meeting and practice as the United States Olympic basketball team. I started by presenting two standards that are vital to the formation of relationships, two concepts that are fundamental to a team dynamic: communication and trust. I said, "When we talk to each other, we look each other in the eye, we tell each other the truth, and we treat each other with respect."
When Coach K builds a relationship with you it is not because he wants something from you. You know you have a friend you can count on for support and the truth. No deals, no hidden agendas involved. With Coach K, you don't feel you are being manipulated.
Communication is delivered through actions and words. Trust demands sincerity, honesty, reliability and integrity.
With Coach K. you have a relationship based on communication you can trust. He will look you in the eye.
How are your relationships? What are your relationships based on?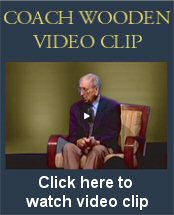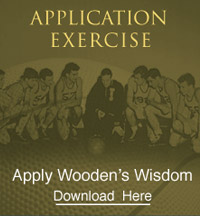 COACH'S FAVORITE POETRY AND PROSE
Forget not Yet the Tried Intent
Forget not yet the tried intent
Of such a truth as I have meant;
My great travail so gladly spent,
Forget not yet.

Forget not yet when first began
The weary life ye know, since whan
The suit, the service, none tell can;
Forget not yet.

Forget not yet the great assays,
The cruel wrong, the scornful ways;
The painful patience in denays,
Forget not yet.

Forget not yet, forget not this,
How long ago hath been and is
The mind that never meant amiss;
Forget not yet.

Forget not then thine own approved,
The which so long hath thee so loved,
Whose steadfast faith yet never moved;
Forget not this.
Sir Thomas Wyatt (1503-1542)