IT'S NEVER TOO LATE (CASEY STENGEL)
Have you ever had a goal, idea or project you gave up on because you ran out of time or thought you were too old to start on it again?
Meet Casey Stengel, the greatest manager in the history of professional baseball, and get inspired. You will be ready to give that goal another try.
In 1949, Casey Stengel was 58 years old. He had had a good career as a Major League Baseball player (14 seasons, with a lifetime batting average of .284).
He had not been a success as a Major League Manager. His record in nine seasons was 581 wins and 742 losses. With two different teams, he had had one winning season (77-75 in 1938) and never had a team finish higher than 5th place. He had been fired once and resigned from the second team because he knew they were getting ready to fire him.
In the previous three years (1946-48), it seemed that Casey had found his calling as a minor league manager with the Oakland Oaks (321-236).
In 1949, his longtime friends George Weiss and Del Webb offered Casey the job of managing the New York Yankees. Casey accepted the job explaining: "I have to prove that I can win in the majors. I have that confidence in myself." He didn't think he was too old.
In the next 12 seasons Casey's Yankees would make baseball history by winning a record setting ten American League pennants and seven World Series Championships.
Casey became the only manager in the history of baseball to win the World Series five years in a row.
In 1960, his Yankees won the pennant and lost 10-9 in the bottom of the ninth in game seven of the World Series. Casey was fired because he was "too old". His response was: "Remind me not to turn 70 again." Casey wasn't done yet.
In 1962 at the age of 71 he came back and managed the brand new expansion New York Mets for four years. They were the worst team in baseball but on the strength of a new ballpark and Casey's promotional skills and enthusiasm, they outdrew the crosstown Yankees by more than 400,000 fans in 1964. The Amazing Mets launch had been another Casey Stengel success story.
Casey Stengel showed there is no stopping hard work and enthusiasm. He ate, drank and slept baseball his whole life. His home phone and address were listed and he welcomed visitors one and all to come on in and talk baseball. He talked baseball to security guards, janitors and strangers in the super market. His knowledge of the game and attention to detail was unmatched, as was his sense of humor and enthusiasm.
Knowledge requires talent to get favorable results. When Casey's knowledge teamed up with the talented Yankees they made baseball history. His persistence, continuous improvement, enthusiasm and unsuppressed belief in himself had him ready for that moment. It didn't matter that he didn't have his first success until he was 58 years old.
Are you ready to start again on that goal you gave up on?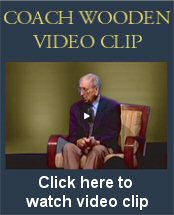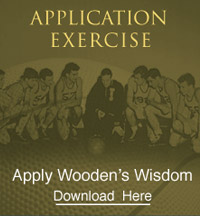 COACH'S FAVORITE POETRY AND PROSE
Forget not Yet the Tried Intent
Forget not yet the tried intent
Of such a truth as I have meant;
My great travail so gladly spent,
Forget not yet.

Forget not yet when first began
The weary life ye know, since whan
The suit, the service, none tell can;
Forget not yet.

Forget not yet the great assays,
The cruel wrong, the scornful ways;
The painful patience in denays,
Forget not yet.

Forget not yet, forget not this,
How long ago hath been and is
The mind that never meant amiss;
Forget not yet.

Forget not then thine own approved,
The which so long hath thee so loved,
Whose steadfast faith yet never moved;
Forget not this.
Sir Thomas Wyatt (1503-1542)