GETTING THE BEST OUT OF EVERYBODY - (WALTER ALSTON)
Walter Alston is regarded as one of the top ten professional baseball managers of all time. He managed the Brooklyn/Los Angeles Dodgers from 1954 through 1976. Alston led Dodgers teams to seven National League pennants and four World Series championships.
Alston retired with more than 2,000 career wins and was selected as Manager of the Year six times. Alston was elected to the National Baseball Hall of Fame in 1983.
Alston was highly thought of for his ability to get the most out of every player, including some that others regarded as "problem players". Alston took the approach that rather than just blaming everything on the player, it was his responsibility as the coach to figure out what was wrong with the player (particularly if he was talented) and get him to play to his potential and fit in with the team. If all his efforts failed, he wouldn't keep the player around. In his book The Baseball Handbook Alston described his principles on what he called "The Psychology of Coaching":
"Working with 25 different players on a baseball squad is not a simple matter. Each one has his own personality and character traits which must be handled individually. Keeping in mind the strengths and weaknesses of his players, the coach has to utilize various approaches and techniques to bring out the most effective performance of his team.
Some athletes have to be patted on the back, while others have to be coaxed or even needled. Then, there are the problem athletes with their negative forms of behavior which must be skillfully dealt with if there is to be the team unity so necessary to win.
That is why the coach must continually be alert to notice the personal characteristics that distinguish the problem athlete from the good competitor. In this way, the coach will achieve a better psychological insight into the personality makeup of the player, which can be extremely valuable in motivating the athlete toward maximum effort.
Indeed, the athlete himself is the one who makes or breaks the manager or coach. Generally, the coach fails only when he does not get 100% out of his players.
The coach has to be able to recognize talent when he sees it on the ballfield. He has to be able to find mistakes and see the faults of a player. The coach must first recognize the fault and secondly, he must try and correct it in such a way that is acceptable and will get across to the boys.
The coach will often find it effective to make suggestions, such as, "Try this and see how it works out" He has to start out with suggestions as to how the plan might improve or how the coach thinks he will improve. He must get the idea across that this is the better way.
The coach cannot just walk out and say; "look, you have to do it this way. "More or less, he has to sell the player on the idea that this might help him and then work on it."
What is your approach to dealing with "problem players"?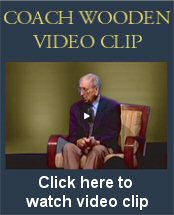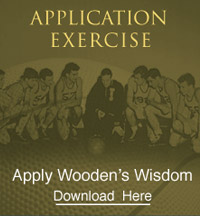 COACH'S FAVORITE POETRY AND PROSE
Equipment
Figure it out for yourself, my lad,
You've all that the greatest of men have had,
Two arms, two hands, two legs, two eyes,
And a brain to use if you would be wise.
With this equipment they all began,
So start for the top and say "I can."

Look them over, the wise and great,
They take their food from a common plate
And similar knives and forks they use,
With similar laces they tie their shoes,
The world considers them brave and smart.
But you've all they had when they made their start.

You can triumph and come to skill,
You can be great if only you will,
You're well equipped for what fight you choose,
You have legs and arms and a brain to use,
And the man who has risen, great deeds to do
Began his life with no more than you.

You are the handicap you must face,
You are the one who must choose your place,
You must say where you want to go.
How much you will study the truth to know,
God has equipped you for life, But He
Let's you decide what you want to be.

Courage must come from the soul within,
The man must furnish the will to win,
So figure it out for yourself, my lad,
You were born with all that the great have had,
With your equipment they all began.
Get hold of yourself, and say: "I can."

Edgar Guest (1881-1959)