PERSONALIZE AND COACH, DON'T CLONE - (TONY LA RUSSA)
Tony La Russa is the third winningest manager in the history of Professional Baseball. In thirty three seasons (1979 – 2011), his teams won 2,728 games, three World Series titles, six league championships and twelve division titles. La Russa was unanimously elected to the Baseball Hall of Fame in 2013.
In his book One Last Strike, La Russa described the foundation of his approach to coaching:
"You know, there's the expression that managers have to push the right buttons. Well, with the exception of the ones they wear on their uniforms, players don't have buttons. They aren't machines. They're human beings. The number-one duty of a baseball manager and staff is to understand and relate to the diverse personalities of the players.
Whoever you were, my coaching staff - equipment men to video guys, the strength and fitness coach, public relations people, the director of travel, everybody and I wanted to personalize our relationships with you.
Our goal was to create an environment where the ballplayer looked forward to coming to work. Whether a guy is on a hot streak or going through a slump, we want him to anticipate coming to the park knowing that he has our full support.to put him and his teammates in the best position to succeed.
You demonstrate that effort in a lot of ways—the care and attention paid to every part of the workday from batting practice to the blades of grass in the field. That sends a positive and simple message to the players: we care.
Coaching isn't just about putting on the uniform and working the strategic elements of the game. If you don't have the passion and can't communicate well and really be a teacher, then you're not going to last long in the business.
With both hitters and pitchers, we have a team philosophy, but we take a highly individualized approach. We're not looking to clone anybody; we want players to know and employ basic fundamentals, but the rest we tailor to the individual.
That's probably the greatest challenge teachers of baseball face. We build a curriculum, establish certain requirements, but how you get your pupils to perform well is determined mostly by how well you understand the needs and abilities of your widely varied pupils.
That's why, in our organization, we looked for people who could demonstrate the ability to personalize, develop and nurture their relationships with the players.
After all, the players are the ones who have to go out and execute and perform.
That said, if your coaching staff—and that includes the manager—are all paying attention to every game all year, you never know when that attention or expertise might save a run, create a run, or give you an edge. Proper coaching is like a guy coming off the bench to get a hit or a reliever coming in to get a double play—it's that tangible and legitimate."
What's the foundation of your approach to coaching?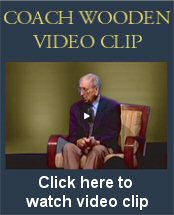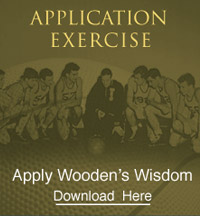 COACH'S FAVORITE POETRY AND PROSE
The Invitation
It doesn't interest me what you do for a living. I want to know what you ache for and if you dare to dream of meeting your heart's longing.

It doesn't interest me how old you are. I want to know if you will risk looking like a fool for love, for your dream, for the adventure of being alive.

It doesn't interest me what planets are squaring your moon. I want to know if you have touched the centre of your own sorrow, if you have been opened by life's betrayals or have become shrivelled and closed from fear of further pain.

I want to know if you can sit with pain, mine or your own, without moving to hide it, or fade it, or fix it.

I want to know if you can be with joy, mine or your own; if you can dance with wildness and let the ecstasy fill you to the tips of your fingers and toes without cautioning us to be careful, be realistic, remember the limitations of being human.

It doesn't interest me if the story you are telling me is true. I want to know if you can disappoint another to be true to yourself. If you can bear the accusation of betrayal and not betray your own soul. If you can be faithless and therefore trustworthy.

I want to know if you can see Beauty even when it is not pretty every day. And if you can source your own life from its presence.

I want to know if you can live with failure, yours and mine, and still stand at the edge of the lake and shout to the silver of the full moon, 'Yes.'

It doesn't interest me to know where you live or how much money you have. I want to know if you can get up after the night of grief and despair, weary and bruised to the bone and do what needs to be done to feed the children.

It doesn't interest me who you know or how you came to be here. I want to know if you will stand in the centre of the fire with me and not shrink back.

It doesn't interest me where or what or with whom you have studied. I want to know what sustains you from the inside when all else falls away.

I want to know if you can be alone with yourself and if you truly like the company you keep in the empty moments.

Oriah Mountain Dreamer (1954-)