RESPECT, TRUST, CARING - (TONY LA RUSSA – PART FOUR)
During his 33 year career, Hall of Fame baseball Manager Tony La Russa became the third winningest manager in the history of professional baseball. He built his teams with great team chemistry based on three words.
In his book One Final Strike La Russa described his process:
"We stressed the team chemistry component and how that related to three important words: Respect. Trust. Caring.
Personalizing with players never meant that everything they did was okay. We didn't sign any blank checks. You're kidding yourself if you think you'll win players' trust that way. You win them over with your honesty. In fact, one of the ways we'd show this throughout the season was in how we reacted when they made mistakes.
Whatever the problem was, we'd tell them what they'd done—whether it was throwing to the wrong base, making a bad turn, or laying back on a ball—and we'd deal with it as a fact and not a judgment. We created an environment that recognized that mistakes would happen and would be corrected.
Call it the squeaky wheel syndrome, the bad apple or whatever, but human nature being what it is, you tend to remember the really good and the really bad, and the big middle becomes a kind of blank. What I was taught, and followed religiously, was not to grease the squeaky wheel. Instead, our staff gave our best care and attention to those teammates who took care of our team.
The players had to demonstrate that they earned respect and trust and cared for their teammates and the team. They earned respect by having enough talent to help us win, but more than that, by proving that they were willing to put what the team needed ahead of their own interests.
They earned trust by being ready to contribute every day. They were going to be there whenever they were needed.
Caring is something some people don't really consider when thinking about a baseball team, but it's an essential part of our team concept. That said, we've had selfish individuals who cared more about themselves than the team. They earned respect and trust and contributed to us winning. But the selfish player is the one who misses out. If he's not included in that team feeling, then his experience pales in comparison to what the other guys do. The "I" or "me" player just doesn't have as much fun."
Tony La Russa was crystal clear on the important components of his team's chemistry and how it was achieved.
Is your team chemistry built on any key words? How is it done? How would you describe it?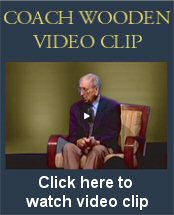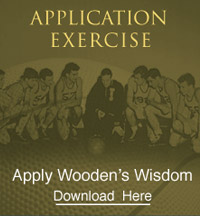 COACH'S FAVORITE POETRY AND PROSE
What Life Should Be
To learn while still a child
What this life is meant to be.
To know it goes beyond myself,
It's so much more than me.

To overcome the tragedies,
To survive the hardest times.
To face those moments filled with pain,
And still manage to be kind.

To fight for those who can't themselves,
To always share my light.
With those who wander in the dark,
To love with all my might.

To still stand up with courage,
Though standing on my own.
To still get up and face each day,
Even when I feel alone.

To try to understand the ones
That no one cares to know.
And make them feel some value
When the world has let them go.

To be an anchor, strong and true,
That person loyal to the end.
To be a constant source of hope
To my family and my friends.

To live a life of decency,
To share my heart and soul.
To always say I'm sorry
When I've harmed both friend and foe.

To be proud of whom I've tried to be,
And this life I chose to live.
To make the most of every day
By giving all I have to give.

To me that's what this life should be,
To me that's what it's for.
To take what God has given me
And make it so much more

To live a life that matters,
To be someone of great worth.
To love and be loved in return
And make my mark on Earth.

Pat A. Flemming